More delays on Flinder St bike lane projects
David Schout | 21st November, 2023
A key CBD bike lane project has been further delayed without explanation.
Bike lane projects in Melbourne continue to languish, after it emerged consultation on the crucial Flinders St lanes have been delayed.
A promised June 2024 completion date for the works, dubbed "the biggest and most complicated road reconfiguration" this council term, now appears highly unlikely.
One of the city's most important bike lane projects, the City of Melbourne had promised to deliver four kilometres of separated bike lanes along Flinders St – starting in Docklands and finishing at Spring St – within the current financial year.
Once complete it will provide safe passage for cyclists along the busy CBD street, and connect to existing lanes in Southbank and Docklands.
However, CBD News understands key consultation work for the project, flagged to take place between July and September, had been pushed back.
The news is another blow to the city's wider bike lane rollout.
In June it was revealed the City of Melbourne delivered just 700 metres of new protected bike lanes in the prior 12 months.
It has now conceded that the vow to install 44km of infrastructure by June 2024 – a pledge made in February 2020 after declaring a "climate and biodiversity emergency" – would not be reached.
The council has delivered around half (20km) of that goal to date.
The City of Melbourne did not address a series of questions put to it by CBD News regarding the Flinders St works.
"We're taking the time needed to ensure all bike lane projects are implemented properly," a spokesperson said.
"We must consider community feedback on designs and understand how major changes to transport infrastructure and further disruption in the city will impact the way people move around."
The City of Melbourne is not solely responsible for delays to expanding the protected bike lane network.
After designs for each project are completed, a decision rests with the Victorian Government which at times has taken a number of months to sign off approvals.
However, the Flinders St project is currently in council hands, and a first quarter (July to September) pledge to undertake consultation on all 2023-24 cycle infrastructure projects had not been reached.
Cr Rohan Leppert said delays "need to be addressed".
"Council won't meet our target for 44km of separated bike lanes by June 2024. That's not for lack of political will or budget, both of which are clearly established," he explained.
"Most uncertainty stems from the state government approvals stage, though the council does control timing over consultation, design, tender and construction."
"There is obviously a mismatch between what council unanimously adopted in our Annual Plan and Budget and the reality of delivery, and that needs to be addressed."
The four-kilometre Flinders St bike lane project is one of the longest in the council's entire rollout.
Cr Leppert has previously termed it the "biggest and most complicated road reconfiguration we will see in this term of council".
However, with the next local government elections in less than 12 months, there is now a serious question of whether this term of councillors will see the project come to fruition.
In the past three years the delivery of cycling infrastructure in inner-Melbourne has been a case of diminishing returns, with 11.7km of lanes delivered in 2020-21, 4.9kms delivered in 2021-22 and just 700 metres in 2022-23.
Positively for cyclists, however, unspent funds allocated to bike lanes in 2022-23 would be carried over, meaning the allocation to install protected lanes would rise to more than $7 million in 2023-24, rather than $4 million initially designated in the budget. •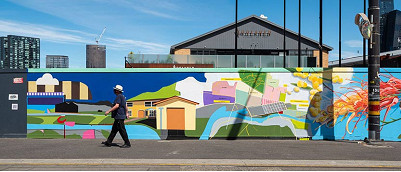 November 21st, 2023 - Adrian Doyle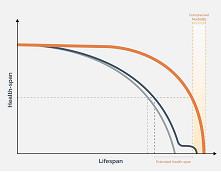 November 21st, 2023 - Susan Saunders

Subscribe
to
all
the
news
Like us on Facebook
Download the Latest Edition