More space for pedestrians, less for cars in plan to "rebalance" city streets
David Schout | 21st June, 2023
Pedestrians could soon be battling with less cars under a new vision for the CBD's streets, but one City of Melbourne councillor called the plan "elitist" and a "tone-deaf slap in the face" to traders.
Pedestrians will be prioritised and cars could be barred from busy streets under a new City of Melbourne plan to correct space inequality in the CBD.
The draft Future Streets Framework flagged "full or partial closures" to private vehicles on busy parts of Flinders, Collins and Spring streets in order to free up space for those on foot.
The entire CBD length of Elizabeth and Swanston streets could also become car-free zones, as the council made a strong focus on safe and efficient movement around busy train stations.
Partial closures could see motorists' access limited to certain times of the day, or streets open in just one direction.
The new framework represented the council's latest move to mitigate the CBD of what it saw as space-inefficient private vehicles.
Lord Mayor Sally Capp said the Framework built on the overarching Transport Strategy 2030 (released in 2019), a key finding of which revealed that while nine in 10 trips within the CBD are done on foot, only a quarter of total street space was designated for footpaths.
As a result, the council was hell-bent on redressing the balance and creating a more "equitable" public realm.
"The City of Melbourne has no plans to completely banish cars from the CBD. I acknowledge that reading the draft framework can make that confusing and I've had that feedback from lots of people," she said at a June 6 Future Melbourne Committee meeting.
We do not want gridlock in our city, in fact, we want to unlock the grid … our aim is for there to be a balanced transport network that provides for all modes of transport so that everybody feels welcome in our city.
Councillors voted eight to three in favour of the framework, with those against questioning the impact on small business.
Cr Roshena Campbell, a long-time critic of the council's move to ease out private vehicles from the CBD, said the motion was a "tone-deaf slap in the face to our city traders right now.
"We consider this motion while our city is in the fight of its life, while visitors continue to choose the ease and convenience of staying in the suburbs. My view is that we shouldn't entertain any policy that discourages any visitor from coming to our city," she said.
Cr Campbell said that the City of Melbourne's moves were "elitist" against drivers, which the Transport Strategy indicated made up one-fifth of all trips to, from and within the Hoddle Grid.
"By prioritising those who can access our city on foot, bike, and public transport, it's nothing short – particularly now – of an elitist indulgence that our city simply cannot afford. Our traders certainly cannot."
An emotional Cr Jason Chang – a business owner with a CBD store – also voted against the Future Streets Framework, and said it discouraged people coming into the city.
According to the City of Melbourne, the blueprint will help prepare busy city areas for the significant changes emerging through the Metro Tunnel Project opening and the 2026 Commonwealth Games.
Vehicle access deemed "essential" (including service, loading, trade, and emergency vehicles, plus for people with a disability) would not be targeted under any new plan.
The detailed council report made it clear that, contrary to popular opinion, pedestrians were the biggest economic generators within the CBD, while some drivers were, in fact, holding the city back.
"Pedestrians of all abilities offer the highest economic and environmental return of any transport mode," it noted.
"Vehicles that have a destination also provide an economic contribution, but vehicles that simply travel through the city do not provide a benefit."
Council data has previously revealed that 43 per cent of weekday vehicle traffic in the Hoddle Grid was "through-traffic"; vehicles that did not stop in the CBD.
Under the framework, CBD streets were classified into four categories, with "Melbourne Square" streets — those in line for major car-access changes — deemed most significant.
These are "major city gateways that accommodate high pedestrian densities around stations, interchanges and major civic destinations".
Other classifications include "city streets", "little streets", and "laneways".
The draft plan also proposed to permanently close private vehicle access on little streets "where possible".
This, alongside intermittent closures, would "support pedestrianisation, activations and events suited to the context, while supporting traders to manage loading and servicing needs".
Detailed street designs were expected at a later date.
"Missing the point"
During the hotly debated item at the June 6 meeting, Greens councillor Rohan Leppert expressed frustration that discussion had again centred on those in favour of cars and those against.
Cr Leppert said the purpose of the Hoddle Grid's streets was far greater than simply accommodating different modes of transport, and said any assessment needed to include their wider importance.
He said the "pro-car versus anti-car debate" was unhelpful and "unfortunate".
"We're missing the point when we talk about this as a transport exercise or a transport mode balancing exercise. The streets in the Hoddle Grid are the only public space we've got, with some very, very minor exceptions," he said.
"These street corridors cater not just for transport, but for everything; that's where our trees are, which give value to the city. That's where outdoor dining is … in any central city, streets are not what they are in the outer suburbs or in the regions where they have a predominantly transport function."
Cr Leppert said the scarcity of space in the CBD underlined why the council needed a vision for how each street would be managed.
He wanted the debate in upcoming community consultation to focus on the "economic value" of the council's proposed street changes, "because then we're talking about the prosperity of the city".
"[Then] we're not getting bogged down with the 'oh, there's another document with the t-word in it, transport, I wonder if that's a pro-car or anti-car thing?' That is a distraction."
No change for locals as council concedes "communications issue"
Cr Jamal Hakim reassured CBD locals there was no plans to take away resident parking spaces.
He admitted the council had to improve in explaining changes to locals and the wider public and said the Transport Strategy 2030 was "hardly understood".
"I do think we need to do a better job at communicating some of these things," he said.
"Some of the feedback I've heard from residents is 'will I lose access to my parking spot living in the city?' Certainly not. Egress and access is critical, will continue to happen and I think would never be lost, I don't think anyone is imagining that."
The Lord Mayor also conceded they needed to do better: "I acknowledge that we have a communication issue here".
Councillors resolved to hold a forum prior to public consultation on the Future Streets Framework, pushing back the original start date of June 7. •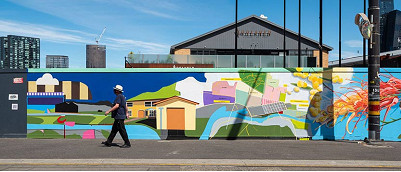 November 21st, 2023 - Adrian Doyle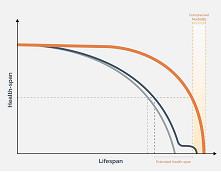 November 21st, 2023 - Susan Saunders

Subscribe
to
all
the
news
Like us on Facebook
Download the Latest Edition