More than 120 CBD buildings and sites win heritage protection in "monumental" planning change
Brendan Rees | 21st September, 2022
More than 100 historic buildings in the CBD are set to be given permanent heritage protection in one of the biggest reviews conducted in Victoria in more than two decades.
In what has been hailed as a "monumental" change to the Melbourne Planning Scheme, heritage protection will extend to 121 buildings and five precincts within the Hoddle Grid including Hardware Lane, Flinders Lane, the Waiters Club restaurant, the Hill of Content bookshop, and the Victoria Club building.
It follows more than six years of hard work by the City of Melbourne that initiated the Hoddle Grid Heritage Review more than six years ago to save some of the city's most significant heritage buildings from facing the wrecking ball.
The news comes as the state's Minister for Planning Lizzie Blandthorn recently approved an amendment to the Melbourne Planning Scheme that will provide protection to the existing list of the CBD's places identified as having local heritage significance.
The City of Melbourne's heritage portfolio chair Cr Rohan Leppert, who instigated the heritage review in 2015, said he was thrilled with the result, noting it was the largest ever local government-led heritage review in Victoria.
"Melbourne is renowned for its architectural variation and interest, and today we have filled the gaps in our heritage controls and ensured that the next layer of Melbourne's history is properly recognised in the Melbourne Planning Scheme, even as the city constantly redevelops itself," he said.
Cr Leppert said the council's heritage controls were almost all established in the 1980s and "bringing them up to date to meet community expectations has been a monumental exercise, but one which we know future generations will thank us for".
"The most significant part of these heritage updates has been where architectural variation is greatest and land values are highest, being the Hoddle Grid," he said.
"The City of Melbourne's heritage planning team is the best in the business, as are the heritage consultants who undertook, and peer reviewed the heritage study itself. But none of this would have happened without the relentless lobbying and support from Melbourne Heritage Action (MHA) and the National Trust, which pushed council into overcoming its political impasse back in 2015."
MHA president Tristan Davies said it was "fantastic" to see the changes to the planning scheme, but he noted interiors of historic buildings, postmodern architecture, and public art were "still areas lacking proper protection".
"But we can now say that just about every building that most people would assume is protected now is," Mr Davies said.
Chief executive of the National Trust of Australia (Victoria) Simon Ambrose echoed Cr Leppert's comment that the heritage review "filled some urgent gaps in the city's heritage protections" which he said would ensure the heritage values of protected buildings would be considered in any future redevelopments.
"The Hoddle Grid Heritage Review has been one of the most significant and complex heritage studies ever undertaken in Victoria, taking a broad view of heritage across the city, including an in-depth study of First Peoples heritage and contemporary community values," he said.
"The National Trust is proud to have supported this project from its inception in 2016."
The new protections include 48 places dating from the post-WWII period, many of which were documented in the National Trust's 2014 Melbourne's Marvellous Modernism report.
Mr Ambrose said these places "reflect the innovation and optimism" of the post-WWII period, when Melbourne emerged as Australia's commercial capital.
The council's planning chair Nicholas Reece said the review was a major step to "protect the beautiful streets and buildings of our city for generations to come".
"For those who have been heartbroken by the loss of too many of Melbourne's heritage buildings, the introduction of these new protections in the CBD is truly something to rejoice," he said, adding many CBD residents would be "shocked to learn" how many buildings did not have protections.
However, while he said the review was a "huge leap forward for heritage" there was "still scope improvement" with consideration needed in extending heritage protections to building interiors and not just their facades.
"A second area to be progressed is thinking about how heritage protections can be extended to better protect buildings that may be remarkable from an architectural perspective but also have important cultural and social significance for Melbourne."
Cr Reece said just because a building received heritage protection, did not mean that it could not be developed so long as it was respectful of its heritage significance.
Professor Charles Sowerwine, chair of the Royal Historical Society of Victoria's heritage committee, praised the government for approving the planning amendment which "represents a major victory for the preservation of heritage in Melbourne".
However, Mr Sowerwine flagged that the heritage overlay did "not offer absolute protection" and that the City of Melbourne's record on preservation was "poor".
"For example, the 1864 Great Western Hotel and the lovely 1923 Theosophical Society were left out because demolition permits had already been altered," he said.
"Nevertheless, we have caught up on years of neglect, where many fine buildings have been lost because they were not given protection before demolition was requested. Let us hope that this begins a new era for Melbourne."
According to the state government, the heritage overlay required a planning permit to be granted for demolition of a heritage building or to undertake certain types of buildings and works to the heritage place. Interims controls were in place to protect buildings while the approval process for the permanent controls were under way.
East Enders residents' group president Dr Stan Capp said he hoped the expansion of heritage protections would respect the city's most significant buildings as the issue of facadism – where the front shell of a building with a heritage overlay was retained and the rest of the building demolished – had "almost been normalised".
"We need to make sure giving heritage status to places actually means they are protected – not that they are subjected to the whims of development to come up with some fancy ideas and still have your big building behind it," he said.
"How can you justify the destruction of a heritage building except for the façade when it's listed? It's almost indefensible I would have thought."
Residents 3000 president Rafael Camillo welcomed the amendment but maintained heritage reviews needed to be conducted often to ensure more buildings were protected, and the history of the city respected.
Caption: City of Melbourne's planning chair Nicholas Reece and heritage chair Rohan Leppert at the front of 30 Latrobe St.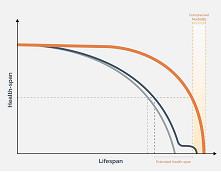 November 21st, 2023 - Susan Saunders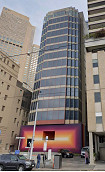 November 21st, 2023 - Barbara Francis & Rus Littleson

Subscribe
to
all
the
news
Like us on Facebook
Download the Latest Edition