New board appointed to make Melbourne "the destination of choice"
Kaylah Joelle Baker | 21st September, 2022
The City of Melbourne has announced the establishment of an Invest Melbourne board, complete with eight industry leaders and experts from a multitude of sectors.
The board has been appointed for an 18-month term and will help provide strategic advice to the council to attract and secure new investments from all over the globe and put the city back onto the world-leading stage.
"The Invest Melbourne board will further boost our capabilities, providing independent expertise on business initiatives and promotion opportunities ranging from life sciences and technology to finance and clean energy," Lord Mayor Sally Capp said.
"As our borders continue to open to the world, we want Melbourne to be the destination of choice for global headquarters, research and development centres and the biggest projects – and our expert board will help us do just that."
Leading the board as the appointed chair is financial services executive Amanda Coombs, who comes to the position with 20 years of experience in banking, financial markets and early stage investing.
Joining Ms Coombs on the board are Andrew Carter, David Chen, Amy Foo, Ian McCall, Scott Tanner, Rachel Watson and Dr Julie Wells, all of whom are established leaders in a range of industries.
Having a multitude of experts was a decision Ms Coombs said was "very measured" when putting the board together.
Among the sectors and industries the appointed board members come from are medical technology and pharmaceutical, technology and digital innovation, wealth management, retail and professional services, energy, and higher education.
"It's really about collaborating with each of those [areas of] expertise and ensuring we find the best way to leverage the opportunities that come our way [and that] we have a credible person within that industry interacting with the potential companies," Ms Coombs told CBD News.
Invest Melbourne was set up last year in response to the economic impacts of COVID-19, and it works with state and federal governments to enable and reinforce Melbourne as a key investment destination.
The appointment of the board also follows on from the growing concern the Lord Mayor has expressed about ongoing economic impacts, and the lack of office workers in the city and its toll on small businesses.
In response to this concern, Ms Coombs told CBD News that the board would have a chance to now "think more broadly and creatively" about what this looks like for all the different industries.
"It could be that we bring together quite different ideas to think and reimagine how we might use the city through the week to bring people back," she said.
"Monday to Friday are proving difficult to attract back city workers, so maybe we use the city to try and attract back a different demographic for those days."
Ms Coombs also aims to use her experience as a founding board member of Giant Steps, a school for children with profound autism, and as chair of youth-led organisation Flying Fox, to make the city more accessible for children.
An example of where she believes change could be made is through making the arts sector and galleries more accessible for children – something she witnessed done well in London and in Melbourne's NGV.
"Kids have really struggled with mental health in particular over the last two years so creating joy, engagement and connection in a way that is really exciting for the children, is going to help with this war on mental health," Ms Coombs said.
While plans of how this may look are not concrete, Ms Coombs mentioned the potential of playgrounds, activities and restaurants for kids around the galleries could help "escalate the city as a vibrant and obvious place for families."
No matter what plans are put in place during the next 18 months, Ms Coombs told CBD News that success for her would be for the board to "materially shift Melburnians engagement with the CBD, so it is not only great but world-leading and world-class."
The timing of the inaugural meeting for the Invest Melbourne board is still under discussion, but plans are in place for it to occur before the end of October. •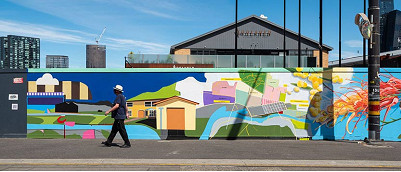 November 21st, 2023 - Adrian Doyle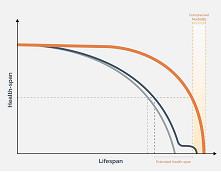 November 21st, 2023 - Susan Saunders

Subscribe
to
all
the
news
Like us on Facebook
Download the Latest Edition