"Not improving at all": Slowdown continues on accessible tram upgrades
David Schout | 23rd August, 2023
Deferred La Trobe Street works are the latest delay to making tram stops accessible for those with restricted mobility.
The Victorian Government continues to fall way behind deadlines to install accessible tram stops in the CBD and inner suburbs, according to disability advocates.
The "extraordinary oversight" meant promised improvements will arrive decades late, and result in keeping a marginalised community "invisible", advocates say.
Most tram trips in Melbourne remain unavailable to those with restricted mobility, with just three in 10 stops in the city deemed "accessible".
A requirement for public transport in all states and territories to be fully accessible by the end of 2022 has already been missed, and according to a 2020 Auditor General report it could take until 2066 to upgrade the entire Victorian network.
Disability Resources Centre projects manager Ally Scott said the current predicament revealed a devastating truth.
"Most of the community working on this now will not live to see that date," she told CBD News.
Ms Scott said works to improve the tram network had ground to a halt.
It's currently not improving at all. Right now, there's been a complete stop on all upgrade works as we're aware.
The Department of Transport's 2021-22 Annual Report revealed that just two Victorian tram stops were upgraded to include level-access.
In the last year, upgrades to six stops on the CBD stretch of La Trobe St were promised by the government.
These weren't built, nor mentioned in the following 2023-24 State Budget released in May.
The government confirmed with CBD News that planning and design work was under way for the six stops.
"It's our priority to make sure our public transport network is accessible, and we are delivering projects that are making a real difference across the state," the spokesperson said.
However, Ms Scott argued the rate at which both stops and trams themselves were being upgraded meant this was simply not true.
"Accessibility is about having low-floor trams meeting level-access stops, so it's also about upgrading the rolling stock. Although we were promised in the (2021-22) budget 100 low-floor trams, they're actually being delivered at the same rate as prior to that commitment … it's not an escalation of that work at all, it doesn't represent a greater commitment to introducing more low-floor trams. So, really there's no prioritising of it at all."
Advocates say public transport accessibility is not simply an issue for those with a wheelchair, but includes the older population, people using prams and those with energy management conditions.
"There's a huge community that need that kind of service that works for everyone. So, it's very frustrating that the government is committing a huge sum to the Big Build project, none of which covers maintaining the existing public transport," Ms Scott said.
Local residents in a wheelchair have previously told CBD News that it was not uncommon to wait for more than 10 trams to pass until an accessible low-floor vehicle arrived, turning what would be a short trip for most into an arduous journey.
"What that means is that people don't use public transport. You're not going to use public transport if you have to wait for an hour. You're not going to use public transport if you feel unsafe. It just means that people aren't getting out. There's a real problem that this community are just invisible."
Ms Scott said this further marginalised a community that in most cases required the low-cost transport option available to everyone else.
"There's a huge intersection between disability and poverty. Very often these are people who can't afford to run cars, they're not people who can afford to get wheelchair-accessible cabs. They're really dependent on public transport. It's an extraordinary oversight by the current government." •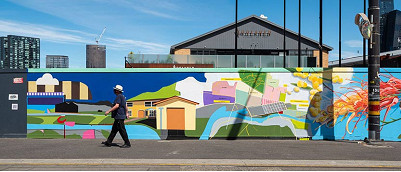 November 21st, 2023 - Adrian Doyle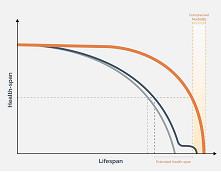 November 21st, 2023 - Susan Saunders

Subscribe
to
all
the
news
Like us on Facebook
Download the Latest Edition