Pakana woman Lola Greeno takes out Macfarlane Prize
Edmund Coleman | 20th September, 2023
Lola Greeno, a Pakana woman, has been awarded the $50,000 2023 Don Macfarlane Prize at Craft in the CBD.
Born and raised on Truwana/Cape Barren Island, Ms Greeno creates traditional Tasmanian Aboriginal shell necklaces made from shells found on the shores and shallows of Truwana. Ms Greeno has traced the specific technique she uses back six generations in her family, and now teaches the "centuries-old" practice to her granddaughters and communities through workshops.
The stunning, iridescent adornments are made using a process "the old women called stringing," Ms Greeno told CBD News. The artist collects shells from spring to the end of autumn, and "strings" during the winter.
For Ms Greeno, the process of collecting shells is deeply meditative. "The collecting part is very therapeutic. I've lost my mother and I've lost my mother-in-law. We used to go to the beach, and we would tell one another stories while we were there," Ms Greeno said.
Just to walk along the white gravelly beach and pick up what we call 'little black crows,' that's very therapeutic in itself.
The Don Mcfarlane Prize is an initiative of the Macfarlane Fund, a $50,000 no-strings-attached cash prize awarded to a senior Australian artist for their "unwavering practice, ongoing cultural contribution and leadership in the Australian visual arts sector."
The committee who awarded Ms Greeno the prize noted that, "Lola's work is embedded in community and teaching and builds upon historical tradition, yet it uniquely her own, displaying a mastery of skill and visual language that is instantly recognisable."
Ms Greeno appreciated that the prize will give her "the flexibility and freedom to continue to make work, and to run workshops as it is so important for me to pass on knowledge to future generations."
Melissa Macfarlane said that the prize was a "lifetime achievement award."
The committee also praised Ms Greeno's work as an exercise in sustainability. When collecting shells Ms Greeno — who is also an Aboriginal advisor for "Sea Country", which trains rangers through the Tasmanian Aboriginal Centre — has certainly seen the effects of the climate crisis, describing the impact she has seen firsthand as "awfully destructive".
Although a master of her craft, Ms Greeno only started stringing in her fifties. In her earlier years as an artist, Ms Greeno told CBD News that "I wasn't ready to share the information at the time, and I didn't think I needed to. I thought no, that belongs to my heart."
"But having gone through and looked and listened to other artists, I thought no, no, it's important to share your story as much as you can." •
For more information: themacfarlanefund.com.au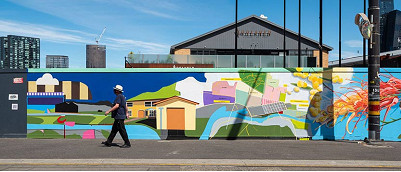 November 21st, 2023 - Adrian Doyle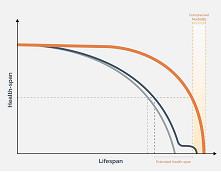 November 21st, 2023 - Susan Saunders

Subscribe
to
all
the
news
Like us on Facebook
Download the Latest Edition