Parking woes
Evan Mulholland | 26th July, 2023
The latest solution in search of a problem from the City of Melbourne quietly kicked off in July, with a new Sunday and late-night parking ticket regime for Melbourne's CBD.
If you haven't heard of it, you're not alone. Lord Mayor Sally Capp has been remarkably mute on spruiking her own policy to date.
I figured since she appeared to be media shy, I should share an overview of what's being rolled out.
Starting out in the south-east corner of the Hoddle Grid this month, before expanding across the whole of the CBD and sections of Southbank, all parking will be metered in Melbourne's CBD from 7am until 10pm, seven days a week. For the first time, parking will now be charged on Sundays. Whether you've parked with the sun or the stars in the sky, chances are the meter will be running.
The council says it's all in the name of "clarity". But I'm not convinced there's much clarity coming from the Lord Mayor as to why we need to charge visitors to the CBD to park on near-empty streets at 9pm on a Sunday?
Find me a business that agrees with this plan, and I'll tip that West Coast brings home the Premiership flag.
Melbourne's CBD is the heart of Victoria's public transport system, home to five metro train stations, and the largest tram network in the world. But the council needs to accept, as has every other major city around the world, that cars are a necessary part of cities.
The continual ideological obsession by the City of Melbourne to demonise the use of cars, without a serious alternative, points to uncomfortable motivations. We need to call this policy out for what it is – a cash grab.
The council boasts that 95 per cent of public car spaces in the CBD are off-street, including many operated by the council themselves. If they were serious about reducing on-street parking in the CBD, why is the City of Melbourne charging $12/hr in its own off-street carparks, like Council House on Collins St, whether it be 9am on a Monday or 9pm on a Sunday?
Perhaps there would be an argument for the Lord Mayor to squeeze some extra dollars out of visitors to the city if there was clear plan to ensure those funds were being returned to residents and businesses by improved services and amenities that make life here more liveable, and a friendlier place to do business.
Sadly, there's not much evidence of this. The City of Melbourne's priorities appear elsewhere. As revealed by this newspaper's sister publication last month, the council appears to be one of the only government authorities in the country refusing to drop new contracts with the beleaguered PwC. In the year to May, the City of Melbourne has shelled out $369,000 to PwC.
Why are we using ratepayer funds to sure-up the troubled balance sheet of a company accused of serious misuse of confidential government information and subject to a police investigation?
PwC has been banned by Federal Treasury, the Reserve Bank and a number of other federal government departments. Daniel Andrews and Sally Capp remain the odd ones out dishing out contracts. How does that assist CBD residents and businesses, who are being slugged with new parking fees in a cost-of-living crisis?
When the City of Melbourne is running a deficit of $17 million a year and has pushed back its projected return to surplus by another two years, the last thing we should be doing is enacting policies that turn business and visitors away. It's time for the council to admit this embattled plan is a failure and go back to the drawing board on what really is in the interests of residents and businesses.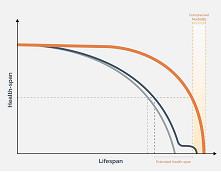 November 21st, 2023 - Susan Saunders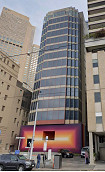 November 21st, 2023 - Barbara Francis & Rus Littleson

Subscribe
to
all
the
news
Like us on Facebook
Download the Latest Edition