Pedestrians, drivers confused in CBD "shared zones"
David Schout | 26th April, 2023
Pedestrians are generally hesitant crossing the road despite having right of way in CBD "shared zones", a review has found.
The review revealed people are generally confused by pedestrian priority areas on "little streets", and suggested more should be done to favour those on foot.
During COVID-19 lockdowns in September 2020, the City of Melbourne cut speed limits from 40km/h to 20km/h and gave pedestrians right of way on Flinders Lane, and on Little Collins, Little Bourke and Little Lonsdale streets.
The move had been flagged in the council's 10-year transport strategy (released in 2019), but the need to accommodate social distancing on skinny CBD footpaths hastened the move.
In November 2022 consultant Stantec began a review on all four "little" streets during morning, evening and night-time periods to assess how the shared zones were working.
"It was found that for the most part, pedestrians and drivers were unaware of the priority rules within the shared zone," the review, which went before councillors on April 4, revealed.
"Pedestrians generally waited for cars to pass before crossing the street, and drivers were rarely observed yielding to pedestrians."
Shared zones include signs, road stencils, speed humps and planter boxes, however these weren't enough to create a sense of confidence in those walking, according to the review.
One exception was on Flinders Lane at the corner of Degraves St, where "pedestrians were observed confidently crossing the street without yielding to cars".
This was largely due to the fact that the road is raised to footpath level, which made transition across the street "accessible and seamless".
Cr Rohan Leppert, who commissioned the Little Streets review, said it was now apparent that clear signage did not necessarily create pedestrian confidence.
"I think it's pretty clear to say that the findings in this report show what has been suspected by many, which is that although these are officially shared zones now … because the streets don't look and feel like that is the case, most people, whether they're pedestrians or in a car or on a bike, don't necessarily know that it is a shared zone no matter how many signs you put in and no matter how pink the road is that you've painted," Cr Leppert said.
The exception there is when the road is raised to meet the kerb and you've got a continuous crossover for pedestrians.
The review also found that while most streets had seen a reduction in traffic volumes and speeds, both were still high for what would constitute an effective shared zone.
It was suggested the council did more to further reduce both traffic speed and volume.
Notably, it concluded that motor vehicles remained the "biggest impediment" to fully functional shared zones on the little streets, and suggested restricting cars completely from certain blocks.
"[This] would dramatically increase the space available to people walking and make for a more attractive and inviting environment," the review noted.
"Pedestrianising at least one segment of each little street would also prevent the street from being used for through-traffic, reducing traffic volumes on other segments."
It suggested that lockable or rising bollards could be utilised if loading was required at certain times of the day, and reiterated the need to raise the carriageway to be level with the footpath.
Councillors endorsed the interventions identified in the review and sought Department of Transport and Planning approval to make the trial 20km/h speed limit in little streets permanent. •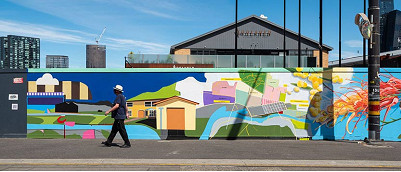 November 21st, 2023 - Adrian Doyle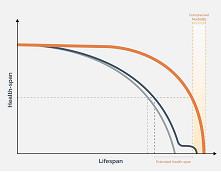 November 21st, 2023 - Susan Saunders

Subscribe
to
all
the
news
Like us on Facebook
Download the Latest Edition