Prescient 20th century tragedy wraps up at Her Majesty's
David Schout | 25th October, 2023
A seven-week season of Arthur Miller classic play, directed by Neil Armfield, has concluded in Melbourne.
In the 74 years since Arthur Miller's Death of a Salesman premiered on Broadway in 1949, there has never been a time that the play, which some consider the 20th century's greatest, is not being performed somewhere in the world.
And in recent months, it was Melbourne's pleasure to witness the two-act tragedy at Her Majesty's Theatre.
For those exposed to the play for the first time, like this correspondent, its wider relevance and thought-provoking appeal became wholly apparent.
Not just via the nuanced themes explored by Miller, but through powerful performances from the play's central figures in the Loman family; the eponymous salesman Willy (Anthony LaPaglia) and especially loyal wife Linda (Alison Whyte), and their sons Biff (Josh Helman) and Happy (Sean Keenan).
Willy's already deteriorating professional standing and mental state spiral from the play's outset, lapsing in and out of hallucinations cleverly depicted by subtle changes of light as central figures watch on from the stage's ever-present bleachers.
The once halcyon days of his work as a salesman, or at least his recollections of such, are now over as he struggles to pay the bills and is degradingly moved to commission-only pay.
Compounding his professional struggles is his one-time high school football star eldest son, Biff, who now moves between low-paying jobs and has failed to live out his promise, according to his father, in order to "spite" him.
Reunited when Biff unexpectedly returns home, prompting Happy to also visit, the complex family dynamics – underlined on either side by betrayal and abandonment – become increasingly apparent.
A legacy-obsessed Willy knows his chance at leaving a mark are dwindling, and lives for the day Biff lives out his inevitable promise.
Delusion abounds from all sides that career trajectories can be swiftly changed for the better and happier days await, before we see an acceleration of Willy's last tragic downfall and the inevitable outcome we're informed of in the title.
Tangled familial relationships play out in a wider setting of hyper-capitalist expectations that neither Willy nor Biff are cut out for.
Or, more presciently, should feel they have been cut out for.
The play's laser critique of the American dream is obvious, revealing the tragic consequences of those for whose strict adherence to notions of hard work still fall short.
A father and son's juxtaposed understanding of individual worth climaxes with a rock-bottom Biff pleading for acceptance, unconditional on his career.
"I'm nothing, Pop. Can't you understand that?" he implores of his father, but the existential awakening his son reaches is a ship long sailed for Willy.
There's little doubt the appearance of Emmy, Golden Globe, and Tony Award-winning LaPaglia (making his Australia stage debut), whose face featured prominently on huge Exhibition Street billboards for the show, would have provided an added incentive for theatregoers.
But it's arguably the performance of Whyte who left the most lasting of imprints, best highlighted by her sharp and impassioned monologues about her imperfect, unremarkable husband's place in society and by extension, how all should be treated irrespective of their fate in dog-eat-dog workforces.
"He's not the finest character that ever lived. But he's a human being, and a terrible thing is happening to him. So attention must be paid," she warns her sons, a stirring speech with enduring relevance. "He's not to be allowed to fall into his grave like an old dog. Attention, attention must be finally paid to such a person."
Death of a Salesman ran exclusively at Her Majesty's Theatre for a strictly limited seven-week season, from September 1 to October 15. •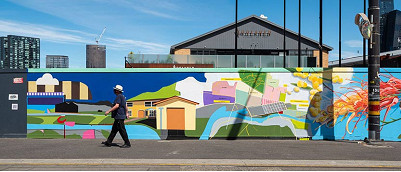 November 21st, 2023 - Adrian Doyle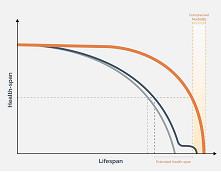 November 21st, 2023 - Susan Saunders

Subscribe
to
all
the
news
Like us on Facebook
Download the Latest Edition