Professor Sylvester Abanteriba's dedication to teaching earns him an OAM
Brendan Rees | 22nd February, 2023
From starting life in West Africa, never in his "wildest dreams" did RMIT University Professor Sylvester Abanteriba "conjure up the achievements" he has made.
"The underlying idea was always to do what was best for my students," Prof. Abanteriba, who teaches aerospace engineering, said, after launching his RMIT career 32 years ago in the CBD.
"Imparting knowledge to younger minds in a participatory way has always excited me."
In recognition of his services to engineering and education, Prof. Abanteriba has been awarded a Medal of the Order of Australia (OAM) in the 2023 Australia Day honours list.
It's a huge honour he said which was still sinking in, adding he couldn't believe his eyes when he saw the announcement.
"I never believed what I have done in the area of education and engineering would be so much appreciated."
Born in Ghana, West Africa, Prof. Abanteriba undertook his engineering studies in Europe and later obtained a Doctor of Engineering in Germany.
When he moved to Australia in 1991, he unexpectedly landed a teaching role at RMIT – an opportunity, he said, that had enriched his life and given him a sense of purpose.
"I love engineering because it empowers me not to see problems as impediments but challenges to which solutions must be found."
While he has accomplished much at RMIT, including receiving the Ralph McIntosh Medal in recognition for outstanding service to the students, Prof. Abanteriba remained humble, noting he was so proud to watch his students grow and thrive in the industry.
"It is my sincere believe that if one works at an educational institution, whatever achievements one makes, should have a clear dividend for the students," he said.
Any success that does not include dividends for students is meaningless at an educational institution. Hence, watching my students grow is an inseparable part of my journey.
Among his achievements is having founded the RMIT International Industry Experience and Research Program, which aims to use resources of global corporations around world to prepare students for life and work in a globalising society.
"The idea succeeded so well that so far over 5000 students have participated in the program, and many of whom now hold executive positions in major companies around the world."
While engineering continued to give him the passion to solve problems, he conceded on "the other side of the coin, human behaviour/attitude equally evokes vivid stories in my mind".
It has seen him dabble in the literary arts and writing two novels: Poetic Retribution from Mars, and Murdered for Extra Seconds of Erection, the latter which was published in 2016 and "accurately predicted the pandemic which has just subsided". •
Caption: Professor Sylvester Abanteriba.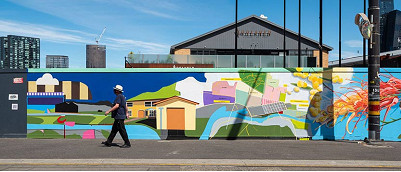 November 21st, 2023 - Adrian Doyle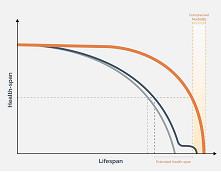 November 21st, 2023 - Susan Saunders

Subscribe
to
all
the
news
Like us on Facebook
Download the Latest Edition