Push to double fine for out-of-hours construction breaches
David Schout | 26th April, 2023
One local councillor said it was an "open secret" some developers were happy to cop current fines, and it was time to make penalties a genuine financial deterrent.
A City of Melbourne councillor has proposed doubling the maximum fine of $2000 for construction companies that continue to work beyond permitted hours.
Cr Rohan Leppert said larger companies considered daily fines a "cost of doing business" and weren't deterred by the current figure.
The current penalty unit for all offences across the City of Melbourne is $100, and the maximum penalty units for out-of-hours construction offences is 20, or $2000.
Cr Leppert argued that the $100 penalty unit from 1989 was outdated and should be replaced by the newer definition, currently $184.92 and expected to rise from July 1.
This would force developers to pay almost $4000 in fines for starting work early or finishing late, which impacts on the livelihood of residents particularly in the CBD where large-scale construction often takes place within metres of residences.
Cr Leppert said the class of offence was now "so low" that it did not set "any meaningful financial deterrent against bad behaviour".
"For some of the bigger construction sites around town it is an open secret that it is cheaper to build into the cost of doing development starting before the local law hours allow you to … and cop the penalty, than it is to not do that," he said.
"We need to take advantage of the new definition of a 'penalty unit' so that over time, our local laws don't continue to weaken in their financial deterrence effect against bad behaviour where those with spectacular capacity to pay, will have only increasing opportunity to do the wrong thing."
At a March 28 meeting, councillors voted unanimously in favour of Cr Leppert's motion that management bring forward a proposal to change the local laws.
In July 2020 councillors called on the state government to reform the fines for construction nuisances, however, to date the planning minister was yet to act on the request.
"This is all about making sure we're not just allowing that flat rate of penalty, in the age of quite significant inflation, to result in companies just building the cost of non-compliance with local laws into the cost of doing business," Cr Leppert said.
"That needs to stop, and hopefully one day we can get to the holy grail which is the minister helping rewrite the Building Act so we can actually put some real, meaningful penalties against bad behaviour by companies around the municipality."
The issue came to a head in 2020 when, shortly after the onset of COVID-19, the City of Melbourne allowed construction activity to take place from 6am to 8pm on weekdays as a way to "fast-track projects, save jobs and help limit the economic impact of COVID-19".
The special exemption allowed job sites, usually bound by 7am to 7pm rules, extra time to offset the time lost to social distancing and other safety measures.
Normal 8am to 3pm rules on Saturdays were also been extended by three hours (from 7am to 5pm), giving the industry an additional 13 hours on site per week.
With it, the council saw a significant spike in complaints from locals, many of whom were bound to their homes for large periods of the day due to lockdown laws.
The City of Melbourne made the decision "under delegation" without going before councillors, a move criticised at the time by both planning chair and Deputy Lord Mayor Nicholas Reece, and Cr Leppert who said it was a "terrible, terrible policy".
CBD resident Michael Munson and his young family were particularly impacted by the move, with their McKillop St building located within 50 metres of four construction sites during lockdowns.
While three of the projects had now been completed, the years-long experience took a toll.
"We took defensive action and installed secondary glazing to block the city out. This was the only way we could stay sane and live through the last of the lockdowns and the time after," he told CBD News in April.
Mr Munson said for a number of years he had regularly written to the council detailing bad behaviour from developers, including out-of-hours breaches, and was not convinced local government had the teeth to make a material difference.
"I seriously doubt doubling the fines will have any affect at all — maybe a 10 or 20 times increase would work."
He said only when the state government came down harder on construction companies would change ensue. •
Caption: Fines for developers working outside permitted hours are capped at $2000 daily. Photo: John Tadigiri.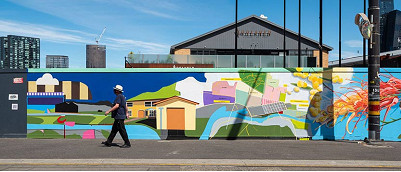 November 21st, 2023 - Adrian Doyle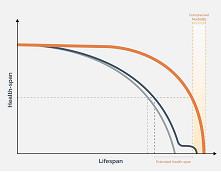 November 21st, 2023 - Susan Saunders

Subscribe
to
all
the
news
Like us on Facebook
Download the Latest Edition