QR code vandalism makes scrubbing the city clean more difficult
Kaylah Joelle Baker | 25th January, 2023
The City of Melbourne is working with Victoria Police to track down the culprits responsible for vandalising dozens of QR codes used for reporting graffiti.
Around 40 illegally-altered QR codes have been removed from council bins around the city centre since January 1, after they were discovered to be leading people to pro-graffiti, and other, websites.
The council's new reporting system has been an important tool for its Rapid Response Clean Team.
Of the 150,000 square metres of graffiti removed last year, 63,000 square metres was reported by the public.
To help combat the interruption to cleaning efforts, the council and police have been investigating the vandalised bins in the city centre, including on Collins St, Swanston St and Bourke St, and removing the vandals' stickers as they are found.
"We'll continue to target hotspots and work closely with Victoria Police to crack down on repeat offenders who are leaving a scourge on our city," Lord Mayor Sally Capp said.
Despite the vandalism, the council is remaining positive and says its proud of the work conducted by its Rapid Response Clean Team.
And after successfully removing 121 per cent more graffiti than the year prior the council is looking ahead to expand its clean team in order to stay ahead.
"We're stepping up to scrub the city clean – making sure Melbourne is sparkling for city residents, workers and visitors every day of the year," Lord Mayor Sally Capp said.
"Our Rapid Response Clean Team has proactively removed tens of thousands of square metres of graffiti from across the city – the large majority on privately-owned property."
To assist with the graffiti blitz efforts in 2023, the council is looking at implementing more anti-vandalism features like green walls and murals, and will make use of the record $1.4 million investment in last year's budget towards the cause.
"We're scrubbing the city clean like never before – so everyone can enjoy our city's public spaces throughout summer and the school holidays," the council's City Transport, Infrastructure and Operations deputy portfolio lead Councillor Davydd Griffiths said.
"Removing record amounts of graffiti is a credit to our Rapid Response Clean Team, which is working to ensure our iconic streets and laneways are as inviting as our world-renowned open spaces."
The council will also continue to keep an eye out for those seen littering or illegally dumping rubbish, after more than 900 infringement notices and fines were handed out in 2022. •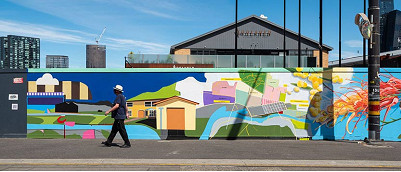 November 21st, 2023 - Adrian Doyle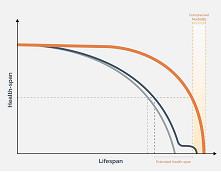 November 21st, 2023 - Susan Saunders

Subscribe
to
all
the
news
Like us on Facebook
Download the Latest Edition