QVM People's Panel members speak out after recommendations "broadly ignored" by council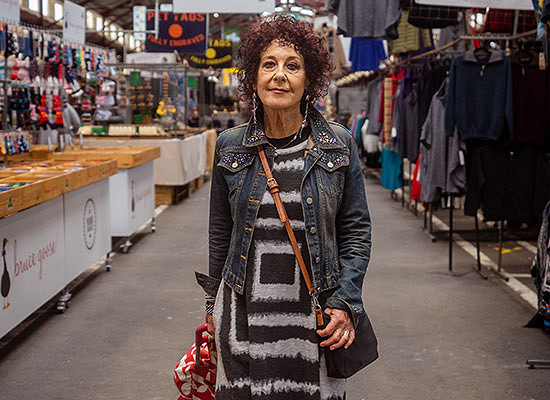 Brendan Rees | 27th January, 2022
Members of the City of Melbourne's Queen Victoria Market (QVM) People's Panel, formed to give the community a greater voice in the market's redevelopment, have called on the council to "cease misrepresenting" them.
It comes after Lord Mayor Sally Capp drew condemnation for comments she made at the Future Melbourne Committee meeting on December 7, in which she described the People's Panel as being "absolutely critical in providing us with a reset and a way forward" for the future of QVM.
Residents and the Royal Historical Society of Victoria (RHSV), who form part of the 40-member People's Panel which was set up by the council in 2018, were outraged by the Lord Mayor's claim, saying the council "consistently mispresents" or "broadly ignores" the panel's recommendations.
According to some members of the panel, the City of Melbourne ignored its first recommendation which called for a review of storage and amenities for traders with concerns the "gold plating" of infrastructure would lead to higher costs and rent to traders.
The panel also said the council had ignored its rejection of turning the existing carpark at Queen St into green space, however, it said the council arrived at a compromise by keeping the 500 car spaces at the site and the remaining land converted to open space.
Furthermore, RHSV said it had "strongly recommended" that "all significant fabric is retained in-situ and restored" with any new infrastructure placed outside the heritage area of the market, but "instead council is planning three major new buildings inside the heritage area for storage, mechanised delivery and distribution, change rooms, showers, lunchrooms, etc. These are not sought by traders".
Professor Charles Sowerwine and Associate Professor Judith Smart of RHSV, both of whom are members of the panel, stressed the importance of protecting "the social and intangible cultural heritage significance".
"The City of Melbourne, under the leadership of Lord Mayor Sally Capp, is pressing ahead with a drastic remake of the Queen Victoria Market, in line with the discredited Doyle plan," a statement from the RHSV said.
"The City of Melbourne still seeks to implement changes that the people of Melbourne have consistently rejected. They must not be allowed to misrepresent the People's Panel to support these changes."
Speaking at the December 7 council meeting, which saw the endorsement of the QVM renewal program delivery plan proceeding, Cr Capp said after Heritage Victoria's shock decision to knock back planned works on heritage sheds in 2018, "I think the People's Panel absolutely was critical in providing us with a reset and a way forward".
She continued, "I'm grateful to everybody who was involved in that so that we could move beyond a deadlock with confidence and really provided that pathway for ongoing engagement to ensure that the renewal could go ahead and that we could move forward knowing we had significant trader, public and heritage support. That's where we find ourselves today."
Cr Capp added improvements to the market would "deliver broader community benefits for one of our fastest growing precincts and our investment is the only way to secure the future of QVM".
People's Panel member Mary-Lou Howie, also president of the Friends of QVM, wrote a letter to the Lord Mayor, saying she "wanted to set the record straight" following Cr Capp's remarks which she believed had "seriously misrepresented the actual situation".
"The PP [people's panel] workshops did not provide 'a reset and a way forward' as you claim," she wrote.
"Since the PP workshops, your council has repeatedly endorsed recommendations which, in effect, either misrepresent or broadly ignore the PP's recommendations which were arrived at by hard work and in good faith by community and stakeholder participants."
Ms Howie told CBD News that the claim Cr Capp had the support of the market community was "totally wrong" and the council had "cherry-picked things they wanted to do anyway".
"Management is not interested in listening to the traders because they completely have another agenda."
Updated market business case for QVM based on "assumptions"
Councillors have endorsed the Queen Victoria Market's updated business case 2021 in December following a nine-two vote, despite a council report noting it "was based on a number of assumptions which are closely aligned to the 2017 business case" including the provision of 720 car spaces.
However, a report prepared by SGS Economics and Planning on the business case, said the market renewal budget had been reduced from $308 million to $268 million because of the pandemic and "significant budget pressure" on the City of Melbourne, with cost savings made across the overall budget.
The report also concluded the precinct renewal would be financially viable and for every dollar invested in the program, more than four dollars in value would be returned to the market and local community.
"The updated business case reinforces that our renewal program remains critical to the market's future," the Lord Mayor said, adding it "forecasts the market returning to an operating profit from 2025" with visitation "growing year on year" after trade took a blow from repeated COVID lockdowns.
However, heritage portfolio lead Cr Rohan Leppert, who voted against the business case motion, said while he recognised the "extraordinary work" of SGS he was "not confident" that the impacts of COVID had been "adequately modelled" in the updated business plan.
"There are some assumptions underpinning the cost benefit analysis in this business plan that are still very, very rubbery or the 2017 business plan was very, very wrong," he said.
But he supported a separate motion for the delivery of the QVM renewal program to go ahead, saying "traders just want us to get on with it".
This year will see the redevelopment of the trader and northern sheds begin as well as the refurbishment of the food court, however, the progress of projects including Queens Corner Building, Market Square and southern development site have been delayed because of COVID-19.
A council report said several decisions relating to the outcomes of the southern development site investment would be considered between July and September 2022.
A preferred developer for the southern site – which will include mixed use development and between 220 and 500 car parking spaces for customers – is expected to be announced by mid-2022.
Storm causes havoc at heritage sheds
A video has captured the moment rain poured through a newly renovated market roof at J shed after a storm hit the city on January 7.
Ladies clothing stall holder of 35 years, Soraya Niaznand (pictured above), who runs West 49 Fashion, said she was left "really disappointed" after a more than $1000 worth of stock was damaged.
"Rain from the roof like a waterfall came on top of my stock. I was screaming, I didn't know what to do," she said before traders and security came to her aid.
"I took them [clothes] home to dry it out, some of them the colour is terrible. I didn't have good weather the next two days to dry them out."
She said management visited her stall and told her to write a list of items that were impacted by the storm.
Market chief executive Stan Liacos said the storm was "incredibly intense" but maintained he was "not concerned" about the structural integrity of the heritage sheds which were recently restored at a cost of $30 million.
"We believe that the workmanship and the drainage capacity is appropriate and certainly not any different to what's been for 142 years," he said.
Mr Liacos said around eight to 10 traders were impacted by the storm and his team would support them "as appropriate".
"Very few roof drainage systems can cope with that intensity of rain, but in our case absolutely it caused some difficulties but that will happen from time to time."
Asked if affected stall owners would be compensated, he said they would be "assessed on a case-by-case basis".
Former federal MP Kelvin Thompson, now convenor of lobby group Planning Democracy, said he was disappointed by the leaking roof and believed the council was "failing to deliver a market which works for traders and maintains its unique heritage features".
"There are plenty of tiled floor retail options around Melbourne but there's only one Queen Vic," he said.
"This is the latest in a series of issues where it would seem, the council is not supporting the traders or listening closely to them and managed to spend a lot of money, but the roof doesn't seem to be fit for purpose." •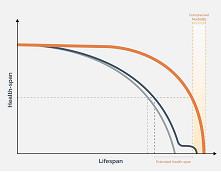 November 21st, 2023 - Susan Saunders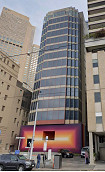 November 21st, 2023 - Barbara Francis & Rus Littleson

Subscribe
to
all
the
news
Like us on Facebook
Download the Latest Edition