Readers get to work
Rhonda Dredge | 24th August, 2022
The first of the lockdown novels has been released, Dinner with the Schnables, by Toni Jordan, forcing readers to get cracking.
The protagonist in this closely focalised novel is an anxious architect from Canberra.
Simon's business went bankrupt, and he lost his house during the lockdown.
The novel opens with the arrival of an unexpected house guest whom he has to squeeze into his already overfilled flat.
Downsizing is the theme of this novel as Simon and his family try and deal with less space, less money and less status.
The novel does not explore the day-to-day realities of the lockdown but uses it as a backdrop for the economic downturn.
The architectural profession with its interchangeable adjectives, its blue-sky jargon and communications-heavy ambitions, is the target.
Jordan will be at the Melbourne Writers Festival in September for a face-to-face session with readers.
She's a Melbourne-based writer and Dinner with the Schnabels is très local with its ironic depiction of millennials but its gushing sentimentality when it comes to family is more Brisbanian where Jordan was born.
The focus of this year's festival is ambition, and the "good" dad is one who keeps it in check.
Better to lounge around the flat in day pyjamas that to be out at all hours on the job in a fancy car.
The festival is modest compared to past years when it ran over two weekends and was scattered all over the CBD in surprise venues with performance pieces and large dramatic themes such as love and death.
It is back to being the talkfest it always was, with the best always residing in the fiction section where novelists have a chance to look at the emotional detail.
There might be a bit too much in the Schnabels as the boy from Canberra takes a while to sink into the more casual lifestyle of the flat-dweller.
A walk-up flat is not too onerous, and he's the one who is too precious to realise where his artistic talents really lie.
He's been too busy angsting to get on with the job of making ends meet and creating great spaces for his family.
Toni Jordan will be at the State Library on September 9. Other local fiction writers with a good turn of phrase, Emily Bitto and Paul Dalla Rosa, will also appear during the four-day festival.
Lockdown themes will be addressed more explicitly in some of the more polemical sessions such as Are We All OK? and Nihilism Makes
Life Worth Living.
A good story can't be forced and as the program states, our attitudes towards work may never be the same again.
Melbourne Writers Festival, September 8-11. •
Caption: Anja working her way up to the writers' festival.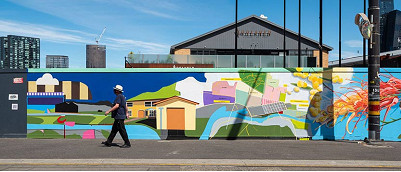 November 21st, 2023 - Adrian Doyle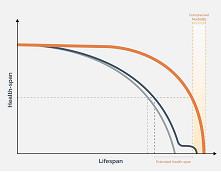 November 21st, 2023 - Susan Saunders

Subscribe
to
all
the
news
Like us on Facebook
Download the Latest Edition