Red bricks ripped up as Hardware Lane revamped
David Schout | 26th October, 2022
Hardware Lane's iconic red bricks will be ripped up and replaced by bluestone paving as part of $2 million works to improve the popular CBD dining laneway.
Despite two-thirds of local survey respondents asking to retain the red bricks, the council said they were "not fit for purpose given the intensity of use and movement" and would not be replaced.
Since installation 35 years ago, the unique surface had become "slippery, uneven and pose a potential safety risk to the public" according to the council.
Most of Melbourne's iconic laneways, such Degraves St and Hosier Lane, consist of bluestone which is seen as a quintessential aspect of the city.
Hardware Lane's red bricks however, which are particularly prominent on a sunny day, are seen as a quirky outlier in Melbourne's laneway culture.
Owner of Italian restaurant Max on Hardware, Michael Ibrahim said he would be sad to see the red bricks removed.
"We've been on Hardware Lane for over 20 years, so we know the character of the laneway. A lot of people appreciate that brick, it's got that real character," he told CBD News.
"Even the landlord himself was really disappointed about the change to bluestone. You don't see much of this sort of laneway in the city."
However, Lord Mayor Sally Capp said the changes, which would "future-proof" Hardware Lane "for decades to come", were requited and that bluestone was "iconically Melbourne for this iconic place".
"I know that red bricks have been associated with Hardware Lane for a long time now but they're not workable, usable or safe and tire very easily," she said at an October 4 Future Melbourne Committee meeting.
"Being able to look forward with confidence to the way that this laneway presents, and the ways in which it can be used as well, is a great outcome for the city ongoing and particularly for local traders."
Mr Ibrahim acknowledged that the uneven nature of the paving had become an issue.
"It's a bit of a hazard, actually, even setting up tables there [outside]."
Newly approved designs for the upgrades will also include the installation of lighting above the laneway, 17 new trees to increase canopy cover, street furniture and a pedestrian crossing on Little Bourke St.
The Lord Mayor gave a nod to Hardware Lane's popularity on social media for one of the planned improvements.
"I hope [the lighting] not only adds to the atmosphere and the safety, but I really hope it adds to the 'Instagrammable' element of this famous place," she said.
"[Hardware Lane] is one of our top destinations, and it has therefore I think added pressure in terms of what we expect for our traders and visitors … it's that high visibility and high usability that has particularly driven the design outcomes and investment."
Several traders expressed concern with the council about the effects of disruption caused by upcoming works, particularly ahead of Christmas, and Cr Capp said this was being duly considered.
"[We've pledged] to minimise that as much as possible, particularly as many are still recovering from the biggest distortion in their trading lives but also as we head into the most busy and vibrant time of the year as well."
The council said it anticipated the works would "occur in sections and predominately after hours".
During COVID-19 restrictions in 2020, the City of Melbourne was able to complete disruptive underground works on Hardware Lane while the city was in lockdown.
This included tree removal, structural soil and irrigation system improvements and the installation of stormwater upgrades. •
Caption: Hardware Lane's 35-year-old red brick surface will be ripped up in favour of bluestone.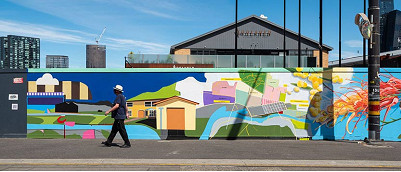 November 21st, 2023 - Adrian Doyle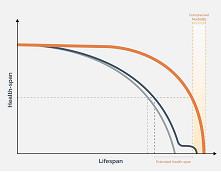 November 21st, 2023 - Susan Saunders

Subscribe
to
all
the
news
Like us on Facebook
Download the Latest Edition