Residents let down by airport rail delay
Sean Car | 26th April, 2023
A recent announcement by the Victorian Government that the long-awaited fast rail link to Melbourne Airport would no longer meet its mooted 2029 completion date has left many in the community frustrated, and none more so than central city residents.
While Deputy Premier Jacinta Allan was reported in the media in April squaring the blame for the delays on the Commonwealth Government and Melbourne Airport's operators, many economists have pointed to interest rate rises and Victoria's budgetary deficits.
A State Government spokesperson told CBD News that since the former Turnbull Coalition Government announced funding for airport rail in 2018, the Victorian Government had worked closely with the Commonwealth to "develop the project including commencing early engineering works".
"Any decisions about Federal Government funding of infrastructure projects in Victoria is a matter for them," the spokesperson said.
Just as all Victorians are facing cost of living challenges with rising interest rates and inflation, the Victorian Budget will also take into account current economic conditions.
Minister Allan told ABC Radio Melbourne in April that it had been "challenging to negotiate with the airport about how the project will be delivered on the land that they lease from the Federal Government to run the airport".
"It's been slower than I would have liked," Minister Allan said.
While Melburnians have been left disappointed by the delay to a project which should have been completed decades ago, CBD residents living in high-rise settings, many without cars, are among some of the worst impacted by Melbourne not having a rail link to its airport.
With the Victorian Government and City of Melbourne advocating for more residents to move to the central city post-COVID, CBD residents' group Residents 3000 said the airport link was needed "more than ever".
"Who wouldn't love to have a direct train line to the airport in their neighbourhood?" Residents 3000 president Rafael Camillo said.
"Everyone from tourists, businesses, visitors, and residents. People that are constantly using the airport or even working there could be calling the CBD home. The model of living in the CBD is to have everything at your doorstep, creating a more sustainable city."
"At the moment the city is also very congested by traffic and having less taxis driving from the airport could also help ameliorate this situation."
At present, the only ways residents can reach the airport is via private vehicle, Uber, taxi or Skybus – a situation Mr Camillo described as "insane" for a city which considers itself one of the world's most liveable.
"The rail link to the airport is already way overdue. We urgently suggest that state and federal governments get their priorities in place and simply make it happen."
"We have the longest tram network in the world but not a rail line to the airport; it's hard to believe that we are still even discussing this."
The State Government said that despite the delays, work was continuing at Suburban Rail Loop airport sites. •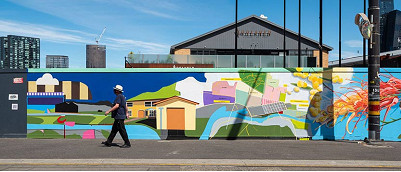 November 21st, 2023 - Adrian Doyle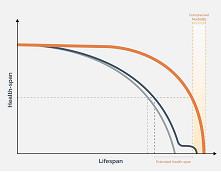 November 21st, 2023 - Susan Saunders

Subscribe
to
all
the
news
Like us on Facebook
Download the Latest Edition