RMIT's creative response to the mental health crisis
Kaylah Joelle Baker | 27th July, 2022
RMIT University is partnering with UNSW Sydney to present Melbourne Naarm festival The Big Anxiety starting September 21, with many programs running in the lead up.
The cultural festival is being collaboratively produced by RMIT Culture and Yarra Ranges Council and is designed to promote curiosity, insight and action through the sharing of lived experiences.
The urgency follows the World Health Organisation's statement that in Australia 65 per cent of people with mental health issues do not seek help, and 50 per cent of people who take their own lives did not seek help.
Using creative responses that stretch beyond the medical or clinical model, co-directors Scientia Professor Jill Bennett (UNSW Sydney) and Professor Renata Kokanović (RMIT University) aim to reposition mental health as a collective community-based cultural responsibility.
"Evolving in the wake of the Royal Commission into Victoria's Mental Health System, The Big Anxiety Melbourne Naarm program uses experimental creative practice to promote insight into lived experience," Professor Kokanović said.
"It will advance systems and create change and innovation to develop trauma-informed resources to support mental wellbeing."
The events, exhibitions, performances, workshops, conversations and one-to-one dialogues making up the festival program are the result of significant research and a deep engagement with personal stories.
Starting from August 19 in the RMIT Design Hub Gallery and then September 21 in the RMIT Gallery, the Archives of Feeling exhibition will delve into the ways artists and communities have transformed lived experiences of trauma into archives of knowledge and feeling.
Through the exhibitions running there will be guided meditations, interactive projects and immersive video installations with stories told from people experiencing borderline personality disorder to nurses and midwives who worked through the pandemic.
Over October 6 and 7, the RMIT Storey Hall will bring together artists, researchers, clinicians, health and community workers and draw on the knowledge of First Nations people to promote deep listening and collaboration. Creativity, design and innovation will be the bases of the conversation format as trauma, grief, suicide and self-harm are discussed.
The arts are a heavy focus throughout the festival and Scientia Professor Bennett said this was because "arts are the best means we have for sharing complex experiences."
"[Arts] is a pathway that can show us what we may not know about ourselves and others, and it also shines a light on relationships and social settings that help or hinder mental health," she said.
"We have seen evidence that the arts can make real and meaningful transformations and change."
Other The Big Anxiety events taking place in the CBD.
Unnerved – art animation by New York-based multimedia artist Anita Glesta exploring the impact of trauma on the body and physical health. The animation is created based on research at UNSW Sydney felt Experience and Empathy Lab (fEEL). Fed Square Atrium – September 24 to October 1.
Holding Space – exhibition told by people who were working in the hospital system during the pandemic. The Alfred Hospital from September 21 to December 10.
Creative Media Tools for Mental Health – interactive virtual-reality experiences that advance mental health and explore issues the community faces. ACMI – October 1.
Writing the Future of Health – award-winning poet Andy Jackson brings together writers with disabilities to share their vision for inclusive mental health possibilities. The Wheeler Centre – October 3.
Takeover – young artists from Outer Urban Projects, The Social Studio and Youthworx come together with international students to activate Melbourne's public spaces. CBD locations TBC, from October 1 to 15.
Black Rhymes Aboriginal Poetry Night – hosted by Evelyn Araluen, First Nations speak their poetic and political truths through using poetry about Aboriginal mental health and healing. State Library Victoria – October 14.
In addition to the CBD-based locations, the festival will also extend throughout Victoria to the Footscray Community Arts, JOLT Arts and Frankston Arts Centre.
The Big Anxiety will run until October 15 and coincides with National Mental Health Month. •
For more information: thebiganxiety.org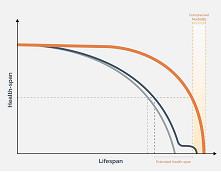 November 21st, 2023 - Susan Saunders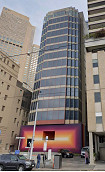 November 21st, 2023 - Barbara Francis & Rus Littleson

Subscribe
to
all
the
news
Like us on Facebook
Download the Latest Edition