Small business owner grows tired of uncertainty at Queen Victoria Market 
Brendan Rees | 25th January, 2023
A Queen Victoria Market leather goods trader says he will pack up and leave after continuously being moved around the market, leaving him no certainty over his small business.
The trader of 10 years, who wished to remain anonymous after experiencing "mistreatment" by market management, said the final straw that led to his difficult decision was learning the news that his lease at the newly renovated F Shed would not be renewed.
The trader said after spending the past five to seven years of being relocated around market at the request of management for various reasons, he was "finally happy" to settle within a space at F Shed.
All traders at F Shed were relocated to other sections of the market last year to allow heritage shed renovations to be carried out for six months, which were recently completed.
However, the leather goods trader, who was relocated to L Shed during the renovation works, said he was devastated to discover that the market's management were "no longer in the position" to offer him a "further term" in F Shed.
He was further frustrated that he was given only eight days' notice to move out all his belongings in F shed by December 31. This was despite being given reassurances that he would be able to return, according to the trader.
"I disagreed to move out and they gave me a second option of 'if you do not move out, we won't let you operate in a store'," he said.
In a statement, Queen Victoria Market management said the details of lease and licence discussions with traders "are confidential in nature".
"However, we can confirm that while the vast majority of traders who were in F Shed prior to shed restorations have been offered new leases, a small number of traders will not return to F Shed," it said. "In such cases, every effort is made to work with traders to find suitable, alternative trading locations where possible."
The trader, a father of two, said while he had been offered a two-year lease in L Shed, he had had enough of the uncertainty and wanted out.
"I no longer want to work in the market because of the disrespect and the things I face from the management," he said, adding "we don't know tomorrow if we'll be working in one spot or somewhere else."
"If it's not their way, there's no other way."
The trader said he had suffered depression and anxiety as a result, which had been exacerbated by the stresses of hard times felt during COVID.
The trader, who emigrated to Australia from Pakistan 12 years ago, said he had worked 18 hours a day building up his business and was "luckily to survive all these years".
"It's heartbreaking because I've been working in the market for 10 years, and I have put all my hard work into it, you have small dreams when you start a business."
"They [management] simply don't care how many traders move out. So many stallholders move out and I'm simply one of them." •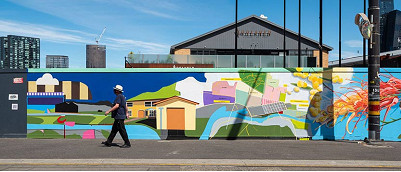 November 21st, 2023 - Adrian Doyle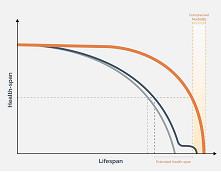 November 21st, 2023 - Susan Saunders

Subscribe
to
all
the
news
Like us on Facebook
Download the Latest Edition