Spring Fling at the Wheeler Centre
Kaylah Joelle Baker | 26th October, 2022
The Wheeler Centre is celebrating the final month of the season with a Spring Fling event that will see an impressive line-up of leading creatives share in sparking imagination through big ideas.
The Spring Fling: A Short Series of Big Ideas event will take place from November 2 to 11, with the support of the Victorian Government and City of Melbourne's joint City Revitalisation Fund.
The funding was designed with the intention to help rejuvenate the city again, and it seems the Wheeler Centre has just this in mind.
"The Wheeler Centre's Spring Fling celebrates our return to the stage and the rejuvenation of the arts and cultural communities," Wheeler Centre CEO Caro Llewellyn said.
"[Following] two devastatingly hard years for writers, arts practitioners and organisations like us who are dependent on coming together to enjoy conversation, debate, ideas and entertainment."
The transformative power of storytelling and conversation will be explored through more than 20 diverse events from leading national and international thinkers, writers and creators.
Events will include in-person conversations, lunches, galas, workshops, performances, and a Friday date night Meet Cute special featuring young adult and emerging teen writers.
Among the series guests are UK literary star Natasha Brown, vocal duo Vika & Linda, Australian novelist Helen Garner, 2018 Pulitzer Prize winner Andrew Sean Greer, British neuroscientist Baroness Susan Greenfield, historian and advocate Jackie Huggins and multi-award-winning Pakistani-British writer Kamila Shamsie. •
While the Wheeler Centre will be the main hub for the Spring Fling celebrations, other CBD partnered venues such as Melbourne Town Hall, RMIT's Capitol, and the Sofitel are also preparing to host a multitude of events.
One of the much-anticipated events to take place at the Sofitel on November 11 is lunchtime panel Women and Diversity at Work, with human rights advocate and lawyer Nyadol Nyuon among the panellists, and Australian author Jamila Rizvi as host.
Reinvigorating minds, renewing perceptions and letting imaginations flourish is a specific intention of the Wheeler Centres, and according to Minister for Creative Industries Steve Dimopoulos MP it is just the program to get "conversations blossoming".
"Melbourne is a UNESCO City of Literature and a place that thrives on ideas and creativity," he said.
"Spring Fling brings together big thinkers, acclaimed writers and brilliant musicians in a special, invigorating, very Melbourne springtime celebration." •
For more information: wheelercentre.com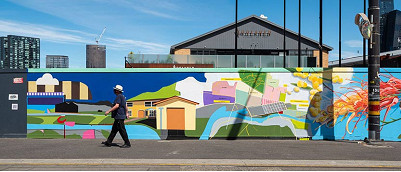 November 21st, 2023 - Adrian Doyle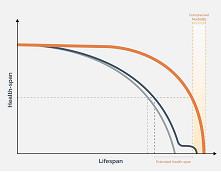 November 21st, 2023 - Susan Saunders

Subscribe
to
all
the
news
Like us on Facebook
Download the Latest Edition