State election – the short answers
Barbara Francis & Rus Littleson | 26th October, 2022
Last month in this column we asked the question of the major parties competing at the forthcoming state election – what are your party's policies on short-stays?
We have talked ad infinitum with all the parties about regulating short stays. We have engaged with the first, second and third Minister for Consumer Affairs, currently Melissa Horne. We met with former Planning Minister Richard Wynne. We had talks with the Leader of the Liberal Party in the Legislative Council David Davis. And we have had ongoing communications with leader of the Victorian Greens Samantha Ratnam.
Despite the pandemic, political turmoil, scandals and factional machinations, we tried to keep engaged with politicians across the political spectrum. We have been providing concerned Victorian politicians with case studies, precedent legislation and regulations from other jurisdictions, expert reports, impact statements and statistics.
In this pre-election column, we will summarise what we know about party policies on short stays.
Party Policy Scorecard
Photo caption: The Party Policy Scorecard shows the short-stay policies of the major parties, ranked against We Live Here key policies.
There are four key policies that We Live Here has been articulating in this column since the previous election:
Strata rules: Let owners' corporation lot owners decide if their building will have short stays. Owners should have the right to regulate short stays by enacting special rules, within a common framework. This should include the right to on-charge additional costs on a cui bono basis.
Day cap: Limit the number of days that an apartment can be short-term let.
Registration: So many jurisdictions around the world already require short-stay operators to register their property, usually at the municipal level and for a cost-recovery fee. This most fundamental regulation will also help governments understand the extent of the industry.
Penalties: Regulations only work if there are consequences for breaching those rules. The penalties must be enforceable and proportionate to the social and economic impact.
Labor
From previous meetings and correspondence with the Minister for Consumer Affairs, Melissa Horne and her office, we know that the Labor policy is to maintain the status quo until after "a" review. This repeatedly deferred review had been promised in 2020, then 2021 and now it has been pushed out to "between 2023 and 2026".
The status quo continues to be resistance to any regulation by strata rules, day caps, and even registration, one of the most basic governance tools. Our Party Policy Scorecard shows a tick for the Labor policy on "penalties". This attribution is exceedingly charitable, because while there are penalties in the current patchwork legislation, they are virtually unenforceable in practice and risibly meagre in quantum. In our extensive review of VCAT cases there has been not one instance where VCAT has enforced a penalty. Zero.
Our dialogue with the minister's office will be maintained because we trust that empirical economic evidence will eventually have an influence on policy – and we will continue providing that evidence.
We had been hopeful that the departure of Richard Wynne might have afforded an opportunity for a broad review of policy from the planning portfolio viewpoint. We hope this may still be forthcoming from the new Minister for Planning the Member for Pascoe Vale and Legislative Assembly Leader of the House Lizzie Blandthorn.
In Victoria it seems evident that the disconnect between the planning and consumer affairs "silos" of government is at least partly responsible for the short-stay policy disarray in this state. It is therefore perhaps not all that perplexing that the Labor party can only tell us to wait a few more years for yet another review.
Meanwhile there are lessons that can be learned from other states e.g. NSW where the intersection of the NSW equivalents of planning and consumer affairs portfolios has been recognised and managed, producing some nascent yet remarkable reforms.
Liberals
Liberal policy is quite hard to discern, given that the last known stance was evinced by the party's 2018 mass absence from parliament when the short-stay issue came to a vote.
Prior to the last election, We Live Here was equably engaged in dialogue with all the major parties, including the Victorian Liberals.
At the time, David Davis, Leader of the Liberal Party in the Legislative Council, declared his party's support for a legislative review on short stays, making the party's parliamentary walkout even more shocking.
Since the start of the pandemic, the Liberal Party arguably has a had few other distractions that may have relegated our humble edification.
While we remain hopeful of a policy announcement from the Victorian Liberals, it will be a little too late for this pre-election wrap. For now, our Party Policy Scorecard for the Liberals shows no known policies.
The Greens
Moving along the spectrum, the Victorian Greens have made a welcome announcement that has made headlines, including in the news pages of this issue.
We had been anticipating this policy release for some time. Last year Greens State MP for Melbourne Ellen Sandell called for regulation of the short-stay industry, something we have been arguing strenuously for. Our ongoing dialogue this year with Samantha Ratnam further stimulated our expectations.
Now they have proposed a regulatory framework for short stays:
A cap of 180 nights a year for a property to be rented as a short stay.
Allowing owners corporations to regulate short stays where the property is not the host's principal residence.
Setting up a mandatory register of short-stay operators.
We Live Here is pleased with the Green's announcement and the concordance with our key policies. We look forward to seeing the details.
Campaign donations
As a not-for-profit organisation, donations from individuals and buildings keep our campaigns going. To register as a supporter of We Live Here or to donate, please visit welivehere.net. We Live Here does not accept donations from commercial tourism interests. •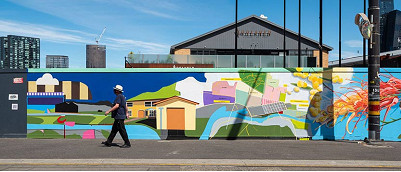 November 21st, 2023 - Adrian Doyle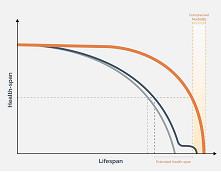 November 21st, 2023 - Susan Saunders

Subscribe
to
all
the
news
Like us on Facebook
Download the Latest Edition