Stopped in their tracks
Brendan Rees | 21st September, 2022
A CBD resident has voiced their frustration with a new tram separator they say was installed without public notice and has unexpectedly blocked a frequently used vehicle exit route.
Yarra Trams is currently rolling out five kilometres of tram separation kerbing along Latrobe, Flinders, Swanston, Spring, Market and Spencer streets.
Its aim is to reduce vehicle to tram collisions, incident-related service disruptions and improve safety for people travelling in trams and vehicles.
But for Sydney Low, a resident of Flinders Lane, the measure had come as a surprise after it suddenly blocked drivers from turning right into Spring St from Throssell Lane.
"I have had no notice from Yarra Trams about the works that caused the barrier to be erected," he said, adding the blockage would impact hundreds of residents and business tenants who use a nearby Collins St car park.
"I was angry. Yarra Trams has no authority to change the road traffic engineering that has been in place for decades."
"VicRoads is the authority and Yarra Trams has just decided to stick a barrier in the middle of the road."
However, Yarra Trams said it had engaged extensively with businesses and residents affected by the safety changes.
The organisation also pointed to a media release in which Yarra Trams' chief executive Julien Dehornoy said there was an average of three vehicle-to-tram collisions on Melbourne's tram network each day, and "these new kerbs will reduce these on many of the CBD's busiest streets, resulting in faster and safer journeys for cars, buses, and trams".
The separation kerbs — which are made using recycled materials including old tram windows — will make it harder for vehicles to illegally block trams.
But Mr Low said he hoped the measure on Spring St would be reviewed in this instance as it also meant there was no direct access to travel east on Wellington Parade without having to "go around the block" which could take more than 15 to 20 minutes during peak hours.
He was also perplexed as to why a car park exit at 31 Spring St (situated just a few metres away between Throssell Lane and Flinders Lane) was not blocked with a tram separator for traffic turning right into Spring St.
According to Mr Low, the City of Melbourne said it was "currently corresponding with Yarra Trams to investigate this issue".
This latest round of separation kerbing comes as the first tranche was installed on Collins, Bourke and Elizabeth streets last year, which reduced vehicle-to-tram collisions by about 30 per cent on the newly separated roads, the state government said.
But Mr Low said the No. 48 tram route on Spring St always travelled at low speeds, particularly given there were two sets of traffic lights over the course of 100 metres.
"Therefore, the chance of a high-speed collision between a tram and a car would be extremely remote in my view. Perhaps Yarra Trams can share the traffic data research it has to support its decision to erect the barrier," Mr Low said.
The project will be delivered between now and November, with work sites moving progressively in sections along each of the routes. •
Caption: Resident Sydney Low is not happy about a tram separator which he says will impact hundreds of residents and business tenants.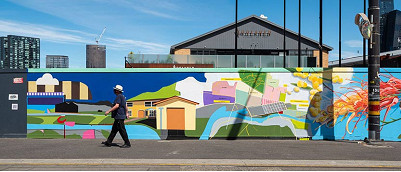 November 21st, 2023 - Adrian Doyle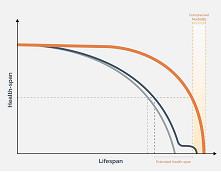 November 21st, 2023 - Susan Saunders

Subscribe
to
all
the
news
Like us on Facebook
Download the Latest Edition