The cheapest address in the CBD 
Rhonda Dredge | 21st June, 2023
There's a lovely little bluestone warehouse in Little Collins St surrounded by office towers.
At the front is a café called Viet Boy and further back, past two walls of post boxes, sits a woman at a reception desk.
"This is a virtual address," said Donna Newman, mother of six and owner of Nat Post Business Centre, home to more than 600 businesses.
Donna has quite a few stories to tell about her clientele, who reap the benefit of an address in the CBD without actually being located here.
Each has a post box, to which mail is delivered daily, and items stored such as spare keys and documents.
"It starts at $290 a year," Donna said, and businesses can meet clients here by booking one of a suite of rooms next to reception.
Each day a box from Australia Post arrives which Donna processes with the added benefit that courier parcels from all companies are accepted.
Nat Post is a home business that is ahead of the times in terms of vision and a practical solution to new ways of working. It includes postal, shipping and office services with Donna opening the mail for some clients and sending them a scan by email.
"When businesses register with ASIC [Australian Securities and Investments Commission] they have to have a physical street address," Donna explained. "They can't use a PO box. Many don't want to have their home addresses made public."
This centre is based on a US model that Donna and her family observed on a trip. "You have UPS (United Parcel Service) stores in every shopping centre. They provide mailboxes, printing, and shipping," she said.
"A lot of people use them to prevent identity theft. People steal mail and credit card statements."
The family moved into the 1865-built warehouse in 2004 and they live above it in a suite of offices once occupied by St Vincent's staff. "I said to each of the kids, 'pick an office'."
The virtual address is popular with lawyers, accountants, cleaners, migration agents, tradies, and start-up companies.
Donna is on friendly terms with her regular delivery guys, and she just has to step out into the street to be handed a parcel.
The identity of her clients is protected, such as the diamond merchant who doesn't want people to know where he lives but when the centre received a lot of "high-end stuff delivered" for shipping they were suspicious.
"They wanted to pay by credit card. I suspected they were using stolen credit cards. I said, 'give me cash'. They wouldn't do it. I marked the parcels 'return to sender'." •
The office team includes one daughter and one son, a true family business helping small business gain a coveted address in the CBD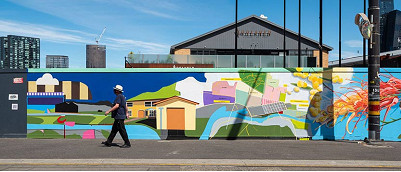 November 21st, 2023 - Adrian Doyle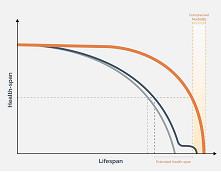 November 21st, 2023 - Susan Saunders

Subscribe
to
all
the
news
Like us on Facebook
Download the Latest Edition