The couple taking friendly competition to the small screen
Kaylah Joelle Baker | 25th April, 2023
Melbourne couple Emily and Tim Graham have been keeping busy. Not only have they recently welcomed a new-born, but they've also just wrapped up filming for the new television show The 1% Club.
The comedy quiz show aired on Wednesday, April 26 and the couple are excitedly waiting for when they can point out their faces on the small screen to their now eight-month-old Willow.
Being on the Melbourne-filmed show was a no-brainer for the couple, for Emily it was something fun to do while on maternity leave and for Tim it was a chance to get up close to his favourite comedian, Jim Jefferies, who was hosting the show.
"I applied first because Tim loves Jim Jefferies and he didn't disappoint on the day – he was hilarious – so that was the main thing that drew me in," Emily, who is a CBD worker, said.
"The other reason I chose to apply is because I am not very general knowledge savvy and I know that is definitely Tim's bread and butter. I didn't have much hope going into it, although I did a lot better than I thought I would, but my hopes and dreams were pinned on Tim doing a really good job."
While the couple compete as individuals, Emily and Tim agreed that it was an "amazing" experience to do together.
"It was really exciting to be on set and see them put it all together, and we had a lot of fun talking to other contestants at the start," they said.
The uniqueness of the show, according to Tim, is the way a question is not entirely right or wrong, and that even if you do get something wrong, you were in good company with a large proportion of Australia.
"The actual format of the question is done in a way where there is probably a right or wrong answer, and so many people would foresee the question very differently to one person who may see the question in a completely different light," Tim said.
"And you kick yourself because after you see the answer, you can see it is right there."
As a show that is not about what you know but how you think The 1% Club, which will be on Channel 7, is also designed in a way that allows viewers to play along at home.
"It's really fun to play along, and it doesn't matter how old or young, or experienced you are, there are some questions that you will really resonate with that will make sense, and others that will blow your mind and have you wondering how anyone could get them right," Emily said.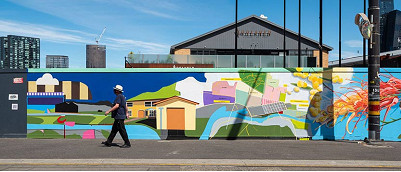 November 21st, 2023 - Adrian Doyle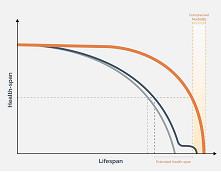 November 21st, 2023 - Susan Saunders

Subscribe
to
all
the
news
Like us on Facebook
Download the Latest Edition