The sky's the limit
Rhonda Dredge | 21st September, 2022
It's not often that a commercial gallery can boast about occupying an entire building in the CBD.
But Tolarno Gallery has reopened as the only tenant in the former headquarters of the Victorian Liberal Party.
The building was bought from a company associated with the Liberals four years ago by Rolex Australia.
Now, it is undergoing restoration and Tolarno Gallery is on the top floor of the Centenary Hall Building in Exhibition St.
Gallery director Jan Minchin is basking in the glory of the new-look gallery, particularly the wonders of the skylight, which was formally opened for a September exhibition of paintings by Brent Harris.
She said it was the first time the sky had been revealed in decades.
"We had to walk up four flights of stairs for three months during the renovation," Ms Minchin said. "That was 108 steps for 12 weeks."
The new premises on the fifth floor offers more scope for exhibitions with a small gallery at the back with a view over the Melbourne Club and the roof garden of Hassel Architects.
"We've got a few ideas about it," Ms Minchin said. "The artists love it. But we're not revealing them now."
The main gallery has a similar layout to the former fourth floor lease with additional light from the skylight.
Tolarno is now the only tenant in a building that is being restored for occupation by the new owners.
Even the metal frames to the period windows had been replaced, Ms Minchin said.
"They've done a complex job of restoration. It's so inspiring. If you walk across the road and look back at the building it now sparkles."
The building is Federation, once had a dance hall on the first floor and demonstrated a radical open span use of concrete.
The first exhibition in the new space, Money Business, was a near sell-out. •
Caption 1: The skylight opens at Tolarno.
Caption 2: Centenary Hall Building in Exhibition St.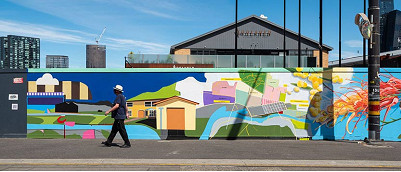 November 21st, 2023 - Adrian Doyle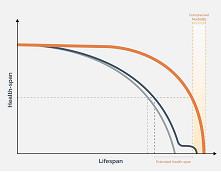 November 21st, 2023 - Susan Saunders

Subscribe
to
all
the
news
Like us on Facebook
Download the Latest Edition