Time; Rone in review
Jack Hayes | 22nd February, 2023
Entering through a security-guarded door off one of the city's busiest pedestrian intersections, you travel up a rickety elevator to the third floor …
Greeted by a friendly guide and awash with orchestral echoes, you haven't stepped back in Time, you've stepped into a world where time has stood still for 70 years.
In a new, and welcomed, tradition of exhibiting art throughout the long abandoned third-floor wing of Flinders Street Station, comes Time: a "love letter to mid-century Melbourne" by famed local street artist, Rone.
Time doesn't just blur the line between past and present, it dispells it.
As you walk through the exhibition you're met with an almost disorientating attention to detail.
Fabricated newspapers from the 1950s, artificially yellowed, line dust-covered windows.
Singer sewing machines lined in rows form a nod to an era when European migrants powered the city's booming manufacturing industries.
An original score by local songwriter, composer and multi-instrumentalist, Nick Batterham, offers the tranquillity of mind to devote your attention to the minutia.
Each room tells its own story of a world that once was, from deserted switchboards where telephonists would connect loved ones, to the ghostly library, once a gym for railway employees, adorned with hundreds of fictitious novels marked with the exhibition and its artist on their spines.
Casting over each time-bending and painstakingly placed prop, material and element, is Rone's long-time muse, Teresa Oman.
While her portrait, one that has gained Rone global fame, may be the artist's signature, the beauty of Time comes in the normalcy and frozenness of his canvas.
Such is the state of the station's forgotten halls, you'd be forgiven for thinking the creaking floorboards, peeling plastered walls and splintered window frames were designed as part of the exhibition.
Those elements were already there and ready to be enhanced by a dream created with the aid of 3D scans, allowing Rone to pre-fabricate his designs.
The exhibition cautiously guides you through 12 installations, leading you to one final room: the legendary Flinders Street Station ballroom.
The room with an almost mythical history, now restored and home to the jewel in Time's crown; a 20m glass archway with slithering vines leading to the exhibition's penultimate mural.
While Time may be an ode to a memory bygone, it is a journey that will almost never be matched.
Tickets can be found online, but for those after a free glimpse, a pop-up from the exhibition can be found on the ground floor of Flinders Street Station. •
For more information: rone.art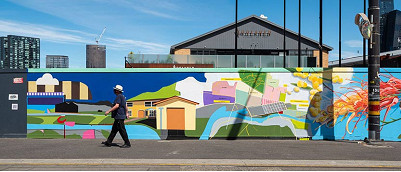 November 21st, 2023 - Adrian Doyle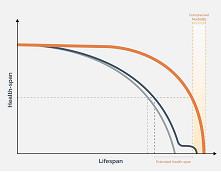 November 21st, 2023 - Susan Saunders

Subscribe
to
all
the
news
Like us on Facebook
Download the Latest Edition