Time to close the gender gap in statues
By Nicholas Reece
Of the 580 statues in Melbourne just nine depict real women. There are more statues of fairies and nymphs than there are of actual real women who lived in this city.
While we work toward 50:50 quotas in almost every sphere of life, the gender gap when it comes to statues is wider than Westgate Freeway.
The invisible statues of the great women of Melbourne's history cannot remain unseen anymore. Visibility matters. Role models matter. If you see it, you can be it. An example offers real encouragement to those who dare to dream. It is time to close the gap.
But to fix this problem will require urgent and collective effort. The erection of statues across the city has occurred under a patchwork of different institutional and landholder arrangements.
The City of Melbourne, the Victorian Government, the Melbourne Olympic Park Trust and the Melbourne Cricket Club have been responsible for most of the major commissions of statues. All of these institutions should be part of the solution.
We need to make the contribution of the formidable, creative and ingenious women of Melbourne more visible in bronze and marble statues. The inspiration offered by an uplifting statue can spur one on to greater things.
Non-figurative concrete blocks won't do. Abstract sculptural and allegorical tributes are not enough. To function as role models, statues must be particular, figurative, monumental and made of enduring materials like marble or bronze. They must tell a story, that people can connect with, and be inspired by.
The airbrushing, the cropping, the sidelining and the forgetting of so many important figures in our history diminishes every single Melburnian and all that we collectively amount to.
In December the City of Melbourne voted on a new approach to closing the gender gap in statues.
Our Public Art Advisory Panel has been requested to identify new opportunities to commemorate significant women from Melbourne's history.
In assessing the artistic response, we will prioritise those that include a figurative depiction when commemorating significant women.
We will also work with the community and stakeholders to enable the delivery of three new statues depicting women.
Who will be the next three great women of Melbourne to be memorialised in statue?
This is a great conversation and debate for Melbourne to have. We really want to engage residents and ratepayers in the City of Melbourne on this. Afterall, it is in your streets, your parks and your publicly accessible places that these new statues will be erected.
The City of Melbourne's formal community consultation process will begin in February. So, please watch this space and get engaged.
Finally, if this is topic interests you then I highly recommend Maree Coote's new book Daughters of Melbourne: A Guide to the Invisible Statues of Melbourne. It should be compulsory reading for all school-aged children in our great city, and everyone else!
Nicholas Reece is the Deputy Lord Mayor of Melbourne. •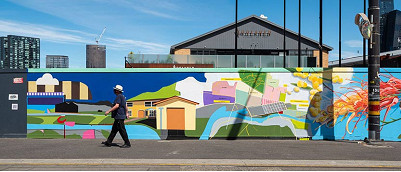 November 21st, 2023 - Adrian Doyle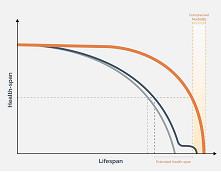 November 21st, 2023 - Susan Saunders

Subscribe
to
all
the
news
Like us on Facebook
Download the Latest Edition