Uncovering a piece of Melbourne magic
Jack Hayes | 26th April, 2023
As a city that has built its identity on the unknown – hidden laneways, secret bars down alleys and upstairs, and a supposed series of tunnels underneath the city – Melbourne, and Melburnians, revel in the mystery.
It then should come as no surprise that you will find a room in the deep dark annals of the State Library of Victoria dedicated solely to the art and marvel of magic.
Well, not so much magic, but "conjuring"; the practice of illusion and deception for entertainment.
Sadly, this room doesn't feature any trapdoors or revolving bookcases with secret passages.
As you would expect from a professional institution like the State Library, the room houses row upon row of meticulously ordered books, magazines, photographs and other magic memorabilia, all part of the legendary WG Alma Conjuring Collection.
William George Alma (1904–93) was an Australian magician as well as a fine craftsperson and manufacturer of conjuring apparatus and props.
Alma acquired his first magic book when he was still a boy, Magic made easy, by David Devant.
It is still part of the collection, which also includes many rare and ephemeral materials, historical journals from the late 19th and 20th centuries, and limited-edition publications by celebrated magicians such as Houdini, Professor Hoffman, Penn and Teller, Harry Blackstone, and Dai Vernon.
Senior librarian Dominique Dunstan is the library's custodian of this collection.
Her encyclopaedic knowledge of Alma's life and work is matched only by her contagious and ever-growing love for this collection.
"Mr Alma was a magician for more than 60 years. Coming from a magical family, his father was also a magician, he was absolutely passionate and devoted to his craft," Ms Dunstan told CBD News.
"As he did not have any children this collection became his life's work, it was his baby and legacy."
"He developed a relationship with the State Library in the '70s and '80s, as he was looking for a home for this little legacy. It was here he built up a strong relationship with the library and various librarians, particularly Fran Alcock who was later one of the chief librarians, and also Jane Muscala."
The collection contains around 2000 books on magic, 60 magazine titles, 1500 photographs, 300 posters, more than 400 detailed research files on individual magicians, and other artefacts, including small tricks and models.
According to Ms Dunstan, the collection has garnered interest from celebrated magicians and illusionists like David Copperfield, Teller and Constantino.
"People sometimes think of magic as some sort of child's play, but this is a professional performer's research collection," Ms Dunstan said.
"While there's some of that [children's] material, this is actually the secrets going behind the scenes, and all the stagecraft, the total nuts and bolts of the whole art, its history, how you do it, patter, stagecraft, how you build illusions, blueprints; everything like that."
"It's really unusual and really rich in that in that sort of sense because it's come through this man's life throughout the whole 20th century."
Alma donated his life's work to the Library in perpetuity, his bequest allowing researchers and librarians to grow the collection which now features magical artifacts dating back to the 16th century.
Members of the State Library can access the collection. If you're lucky, you might just get a personal tour from Ms Dunstan herself. •
For more information: slv.vic.gov.au
Caption: SLV senior librarian Dominique Dunstan and a small snippet of the WG Alma Conjuring Collection.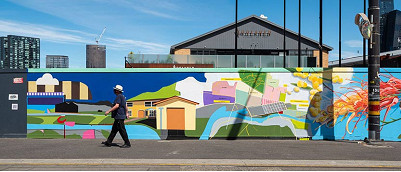 November 21st, 2023 - Adrian Doyle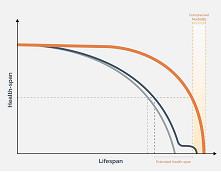 November 21st, 2023 - Susan Saunders

Subscribe
to
all
the
news
Like us on Facebook
Download the Latest Edition