Unity, Culture, Hope: Songs for Freedom play for change
Edmund Coleman | 23rd August, 2023
Marking the 40th anniversary year of 16-year-old Yinjibarndi boy John Pat's death, Songs for Freedom is a moving assembly of soul, blues and country music by the Freedom Collective, advocating for change in the alarmingly disproportionate incarceration rates of Aboriginal children in Australian prisons.
Guided by Ngarluma and Yinjibarndi Elders and presented by Australia's leading arts and social change organisation, Big hART, Songs for Freedom is a stirring celebration of hope, peace and freedom that has been gaining traction across the nation.
The Freedom Collective has been a continuous process of organic creation spanning more than 10 years from artists in the leramugadu community (Roebourne, WA) – the town where John Pat died in police custody – and beyond. The project also delivers workshops in the leramugadu community, school, and prison, driving positive change through music, theatre, performances, and creating digital content.
Forty years after John Pat's passing, First Nation's people account for just over two per cent of the population yet constitute nearly a third of Australia's prison population. Since the 1991 Royal Commission into Aboriginal Deaths in Custody the number of First Nations people dying in custody has increased, according to Amnesty International.
In spite of this, Songs for Freedom is uplifting and unifying in its hope for a better future and is described as a "powerful example of what can be accomplished through song and community".
The first single, Songs of Freedom, written by Yamatji man, Fred Ryan, is a stunning country ballad that swells with anguished lyrics: "I try to walk in these two worlds; trying to make sense of it all; the black and the white; the divided nation; the different rates of incarceration," and beautiful, rousing stringed crescendos.
Musical director and Grammy Award winner Lucky Oceans said, "[Songs of Freedom] has become an anthem in its own right," nodding to Ryan's lyrics: "there's a song for this land, girt by sea; but I want to hear a song for me."
Justice Has No Plan, featuring Naomi Pigram of the Yawuru and Wadjarri people, opens with a driving country-rock guitar riff and the howl of a harmonica. Pigram's narrative lyrics are immediately arresting and charged by an urgent need for change: "when you take the kid from country; and lock him up in the city of lights; then you're bound to make a monster who's out of his mind; and out of sight; and justice wipes its hands; cause justice has no plans."
Lucky Oceans describes the performance as a "full-hearted collaboration."
The people of Roebourne have shared their voices, music and songs so generously and really bring a sense of community to the stage. It's a unique and inspiring thing to be a part of.
The performance will be held at the Melbourne Recital Centre, in the Elisabeth Murdoch Hall, on Friday, September 15, and is the last performance before The Freedom Collective return to Roebourne for a final home-town presentation on the 40th anniversary of John Pat's passing. Mobtix are available. •
For more information: melbournerecital.com.au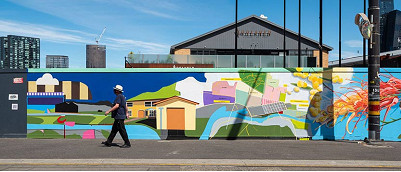 November 21st, 2023 - Adrian Doyle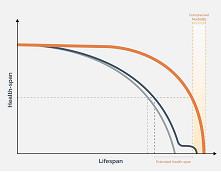 November 21st, 2023 - Susan Saunders

Subscribe
to
all
the
news
Like us on Facebook
Download the Latest Edition