Vocal bike lane critic pushed out of transport role
David Schout | 21st September, 2022
A councillor who has consistently criticised the City of Melbourne's bike lane rollout has been replaced in her role as deputy chair of the transport portfolio.
Cr Roshena Campbell was told her position was untenable after continued criticism of the rollout within the council chambers and what she termed "anti-car measures" at Town Hall.
The first-term councillor has also made her feelings known in various media in the past 12 months, and has now been replaced by Labor councillor Davydd Griffiths.
At an August 30 council meeting, Cr Campbell revealed that she had been given a none-too-subtle hint that her position should be vacated.
"It has been put to me that it would be difficult for me to continue as the deputy of the transport portfolio given my significant concerns about the bike lane rollout," she said.
"I've made those views clear in this chamber, in particular my opposition to the anti-car measures in council's transport policy, and our failure to fix issues with existing bike lanes."
The council has rolled out around 20kms of new bike lanes in the past two years, and had plans for a further 30km of new lanes by 2030.
The installation of physically separated lanes often sacrificed a motor vehicle lane, as it has on Queensbridge St (which reduced from two vehicle lanes to one) and in some cases has contributed to increased congestion for drivers.
The council has maintained that the Transport Strategy 2030 — the overarching blueprint guiding transport works within the municipality — was not "anti-car", but rather an overdue redistribution of space for both pedestrians and cyclists.
However Cr Campbell was stringently against the rollout, and argued it was stunting the CBD's economic recovery.
"City traders tell me every day that the bike lane rollout has deterred customers. City workers and visitors tell me they have made it harder to come to the city," she said.
"I am required to respect council's decision to roll out bike lanes, but given my views, I will no longer serve as deputy in this portfolio."
Lord Mayor Sally Capp — whose ticket Cr Campbell ran on during the 2020 council election — thanked the councillor for "acting so diligently" in the transport role for almost two years but said her "contrary" views to the Transport Strategy 2030 made things difficult for her to continue..
"Once a council strategy has been endorsed, then the focus moves to good governance and communication of that strategy. And that's why we're considering this item (replacing Cr Campbell)."
Cr Campbell has increasingly found herself to be the odd-one-out within the council chambers on the issue of bike lanes.
While the outspoken councillor has received support within the chamber on other controversial issues — namely the introduction of a medically supervised injecting facility within the CBD — on bike lanes she has largely been a sole dissenting voice.
In June this year, she was the sole councillor to vote against a pause on the rollout within the Hoddle Grid until July 2023, arguing it "does nothing to fix the issues that exist".
However it was late last year that Cr Campbell's conflicting views were best laid bare, and arguably when her position began to become untenable.
In June 2021 the City of Melbourne commissioned an independent review into post-pandemic transport trends in the city, to investigate whether the Transport Strategy 2030 required adjusting.
At the time, Cr Campbell said the Deloitte review could be an opportunity to wind back Town Hall's aggressive rollout of bicycle lanes throughout the city, in favour of space for cars.
She declared that "riding your bike is not how you get into the city".
"In my view it may be the case that some of that work will be found to be inconsistent with what is necessary to support our city's recovery and at that point, if it is the case, decisions will need to be made," Cr Campbell said at the time.
However five months later, when the Deloitte report landed at Town Hall, the council's transport strategy was not only backed, but it even called for "larger, more permanent" separated bike lanes.
A proposal to remove bike lanes as a way of increasing road and parking capacity was refuted in the report, scoring "low" in terms of how it would impact reactivation, and "moderate" in terms of its value for money.
New deputy chair of the transport portfolio Cr Griffiths said he was "really excited" to be taking on the role and taking on the "broad suite of issues" that it encompassed. •
Photo caption 1: Councillor Roshena Campbell (Source: City of Melbourne).
Photo caption 2 and 3: Cr Campbell was a vocal critic of the City of Melbourne's accelerated bike lane rollout.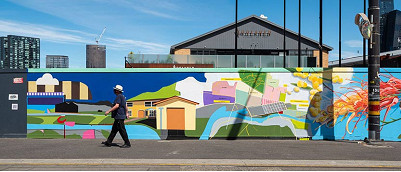 November 21st, 2023 - Adrian Doyle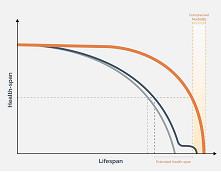 November 21st, 2023 - Susan Saunders

Subscribe
to
all
the
news
Like us on Facebook
Download the Latest Edition