We are humans, we don't minimise harm by creating harm to others
Rafael Camillo | 23rd August, 2023
Opinion
Communities are living organisms that are interconnected and where wellbeing must be considered holistically for successful outcomes. Nowhere is this more evident than in the heart of the city where everything has a greater intensity, vibrancy, and dynamism.
Changes, whether positive or less so, have ripple effects on the wellbeing of those who visit, live and work in close proximity.
Decisions should be made through this lens, and we must remind ourselves that governments are public servants for the greater good – let's hold them to account.
If we ask ourselves whether the government is seeing the big picture on wellbeing and serving communities well by using taxpayers' money to create a built facility for injecting drugs, surely the answer must be, "no".
Lessons learned from other similar facilities, like the one in North Richmond, must be taken seriously and seen holistically. From the surrounding area becoming non-inclusive and a hotspot for drug trafficking, to increased public injecting and inappropriate discarding of syringes, they create more harms than they solve.
Will the police that are currently short-staffed, receive the same instruction as they did for North Richmond and be prevented from stopping drug deals in our historic Bourke St precinct or even on the steps of Parliament – perhaps in the background of a wedding photo on a weekend?
A review of the North Richmond site stated lives "may" have been saved within the facility itself, but how many have been lost right outside?
Lessons learned from the North Richmond facility are also vital, noting that goals four and five of the "Ryan Review" were not met, that is, there was increased public injecting and inappropriate discarding (from 20 per cent to 79 per cent), and the facility failed to improve neighbourhood amenity for residents and local businesses.
Victoria Police's role is to serve the Victorian community, uphold the law and promote a safe, secure, and orderly society. Yet within a certain radius of a facility of this nature, police cannot carry out all their duties, with obvious consequences.
The existential question is how our government supports and encourages the harm minimisation for those using drugs via a model of an injection room that at the same time creates harm such as street violence, distress, and trauma for residents, traders, workers, and visitors to those precincts.
So, location is paramount in this debate, and we cannot tolerate more harm to our local CBD community. The Bourke Hill Precinct is a touristic, historic, residential, and artistic area not only for Victorians but for all Australians and overseas visitors.
All government agencies, businesses and leaders have obligations under the Environmental Protection Act EPA 2017 to prevent harm to human health. Creating a built facility for the injection of drugs anywhere within the heart of our city, with the known associated harms to nearby residents, business operators and visitors of all ages, would be a failure of government to uphold the Act.
Describing injecting as "safe" is a misnomer in any case, when the quality of the drugs is uncontrolled (unlike the Netherlands model). Other solutions also need to be explored as alternatives to illicit drugs being taken in injecting rooms.
For example, the latest data shows Victoria has significantly less people receiving opioid replacement treatments than has been achieved in other Australian states. Victoria's higher per capita consumption of heroin could be influenced by the lower state government investment in opioid substitution treatment.
Let's also ensure that all options for locating supervised injection rooms and associated facilities are considered and properly consulted on – for example, rather than within the CBD, consider placing the facilities in a medical precinct or hospital setting on the outskirts of the CBD, but perhaps still within the City of Melbourne.
The solution to where injection rooms are to be located needs to consider the entire community within the neighbourhood – both in terms of what happens within the injection room facility where experience has demonstrated that lives can be saved, but also outside the injecting rooms within the surrounding neighbourhood where the addition of the facility does not create additional harms to those living, working and visiting the local area.
Otherwise, harm is not actually minimised, it is just displaced from one group of humans to another group of humans.
Let's keep sight of the big picture – support one another towards positive wellbeing outcomes – create safe, thriving, inclusive communities that are socially restorative ecosystems, and hold our elected leaders to account to do the same.
The Bourke Hill Precinct Association has asked the Residents 3000 group to share its petition, please feel free to have your say.
Sign the petition at change.org/NoToInjectingRoom •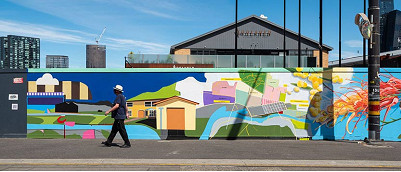 November 21st, 2023 - Adrian Doyle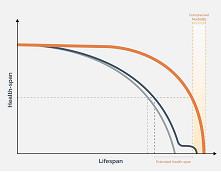 November 21st, 2023 - Susan Saunders

Subscribe
to
all
the
news
Like us on Facebook
Download the Latest Edition