Yarra Pools left disappointed by council's rejection in Greenline
David Schout | 27th January, 2022
Final plans for a four-kilometre green trail from Birrarung Marr to the Bolte Bridge have been released, but the City of Melbourne has opted to not progress with a swimmable pool along the Yarra River.
An updated implementation plan for the "Greenline" project, which represents Melbourne's "biggest transformation" since the opening of Federation Square in 2002 according to Lord Mayor Sally Capp, was adopted by councillors in late 2021.
And while the council was pushing ahead with most aspects flagged in May's draft plan, the proposal for a pool at Enterprize Park on the Northbank was axed.
It determined that the proposal (for a lap pool, kids pool and wetlands area) was not feasible due to a lack of space in the area next to Melbourne Aquarium.
It was also denied on less clear "financial and non-financial" grounds.
Pushed by community-led not-for-profit group Yarra Pools since 2016, the decision is a blow after years of campaigning and advocacy.
President Felicity Watson said they were "very disappointed" with the council's decision.
"It was a scheme that has been created over a number of years by a lot of people who have contributed an enormous amount of expertise and talent to create this vision," she said.
"We know it's an extremely popular concept and proposition and has always attracted a lot of positive attention, so we're obviously disappointed not only from our perspective but also on behalf of Melburnians."
That sentiment was backed by at least two councillors.
One of those, Cr Rohan Leppert, said he "still believed in a swimmable Yarra".
"It is a beautiful symbol and metaphor as well for everything we're trying to do here in the city," he said.
"Just as Greenline will be a remarkable project and a symbol of this city rising from a time of hardship, so too do I want to look forward to the day when our waterways are clean enough to swim in — that is something we should all aspire to … so while Yarra Pools won't be a part of Greenline, I want to commend them. Keep on pushing the idea because the idea alone is worth talking about every day."
The reasons the council opted to reject the pool proposal at Enterprize Park are still unclear.
Almost two months on from the decision, Yarra Pools has not been provided with details of the decision-making process in a written response, as requested.
While the council did write back to the group on December 15, the reasoning provided in the one-page letter (seen by CBD News) largely reiterated those seen publicly in the council's resolution.
Ms Watson said this was not good enough given the group's effort over several years.
"This is very disappointing considering that the councillors committed to 'formally' assessing the proposal, as well as the huge amount of community support for the project, and the extraordinary amount of effort that has been put into the proposal over many years by Yarra Pools and other partners," Ms Watson said.
We provided the City of Melbourne with a significant amount of documentation including a stage 1 business case, and they haven't responded to any of this in any kind of detail.
While the news was a blow to Yarra Pools, the final Greenline implementation plan did not shut the door on hopes for a future pool nearby.
"That is not to say that a swimming pool(s) in the city's waterways couldn't be considered in the future, or in other locations (e.g. Victoria Harbour)," it noted.
CBD News understands that two Docklands locations — at Bolte West and near Ron Barassi Snr Park — delivered stronger feasibility scores for a prospective pool than Enterprize Park.
Ms Watson reiterated that Yarra Pools' purpose was not confined to one Northbank location, and it would be open to looking elsewhere.
"We have said all along, and we made it really clear to the City of Melbourne that we're open to this complex being constructed in a different location. We weren't 100 per cent wedded to Enterprize Park — we were absolutely open to other possibilities and we're still open to alternatives as well."
She said the group's hopes and objectives had not changed despite the council's decision.
"We're definitely not going anywhere. Our campaign has always been, first and foremost, about advocating for a swimmable Yarra River and for all of the changes that need to happen for that to occur. So, improving water quality, promoting water-sensitive design and all of the things that need to be embedded in our planning and the way that we use our landscape in order to create a swimmable river. So as a team we're going to refocus on that objective and see where that takes us."
Since releasing draft plans earlier this year, the council received 390 survey submissions on Greenline and held two workshops, each attended by more than 40 targeted stakeholders.
This included land owners, local traders and business associations.
An overwhelming number (51 per cent) of respondents said they wanted the Northbank to primarily be used for exercise and recreation, followed by relaxation (14 per cent) and commuting either by bike or foot (14 per cent).
The entire Greenline project will be separated into five key "precincts", each determined on the basis of land management, activity and character attributes.
These are (from east to west): Birrarung Marr, Yarro Yarro, River Park, Maritime and Salt Water Wharf.
The four-kilometre trail was proposed to be six metres wide (the equivalent of two traffic lanes) and create a large network of green spaces.
"Imagine walking along the north bank of the Yarra from the MCG to Docklands as the sun sets. You meander along pedestrian boardwalks and over bridges, explore in new parks, and celebrate our Aboriginal heritage and culture," Cr Capp said.
"Just as Southbank and Federation Square energised Melbourne at the turn of the century, Greenline will usher in a new era for our city at a time we need it most."
Cycling will be supported on the trail, but not at high speeds.
Contemporary Aboriginal culture will be at the heart of the project.
"We are proudly working with our traditional owners on this plan as we develop Greenline which at its heart, its spine, is about celebrating and respecting the most ancient of cultures," the Lord Mayor said.
"For all of those stories to come to life for our locals, for learning, understanding and sharing, but also as a main feature for visitors. It's often the question I hear being asked at our visitors' centre: 'where can I go to have a distinctive indigenous experience?' And it's really difficult to point that out at the moment."
Cr Capp made Greenline a key part of her 2018 by-election and 2020 general election strategies, winning on both occasions.
The Lord Mayor had a considerable amount of work to do, however, convincing upper levels of government and private sector investment in the project, which was estimated to cost around $300 million.
The council has said it would push for a "tri-government funding partnership", which included a $100 million contribution each from the state and federal government. •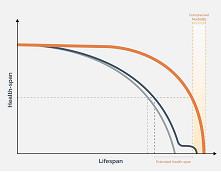 November 21st, 2023 - Susan Saunders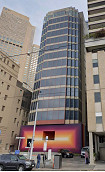 November 21st, 2023 - Barbara Francis & Rus Littleson

Subscribe
to
all
the
news
Like us on Facebook
Download the Latest Edition