101 Victorians – could you be one of them?
CBD News | 27th January, 2022
We all know Victorians are a diverse bunch, but the Metro Tunnel Creative Program is about to find out just how diverse a community we have.
Victorians from all walks of life are invited to take part in a new photographic series, 101 Victorians, which will exhibit online later this year as part of PHOTO 2022, the nation's biggest photography event.
The project is inspired by award-winning British artist Jenny Lewis and her One Hundred Years project, which features stories and portraits of residents from Hackney, UK, covering every year from birth to 100 in chronological order.
In a similar style and with Lewis's permission, 101 Victorians will be a snapshot of people from ages 0 to 100 from all across Victoria. The project is accepting submissions from Victorian residents of any age, with no photographic training or experience required – a mobile phone photo will do!
You might choose to photograph a family member, old friend, colleague or neighbour – someone who will feel comfortable being photographed and sharing a few words about their life.
"Victoria has an incredibly diverse population," Metro Tunnel Creative Program engagement manager Sarah Robins said.
"Almost half of our community was born overseas or one or more of their parents were born overseas."
"We were inspired by Jenny Lewis's project to take a look at the extraordinary make-up of our community."
Participants can nominate a subject's age, from zero to 100, and submit a corresponding photo portrait and quote from their subject at 101victorians.com.au.
Submission opportunities are limited, as there will only be one photo entry allocated per age. The final selection of 101 photographs will exhibit in an online gallery concurrently with Lewis's One Hundred Years, showing at PHOTO 2022 from April 29 to May 22.
Miss First Nation portraits
To celebrate the 2022 Midsumma Festival, the Metro Tunnel is showing photo portraits of Miss First Nation 2021 contestants at its outdoor galleries in the city.
In May 2021 Melbourne's YIRRAMBOI festival hosted Miss First Nation, Australia's only national competition for First Nations drag entertainers. Photographer Joseph Mayers captured portraits of contestants running in the Miss Photogenic category, using a replica tunnel at Holmesglen TAFE's Victorian Tunnelling Centre as the backdrop.
See the portraits of Lady Gargles, Estelle, Karma Bites, Stone Motherless Cold, Peaches and 2021 Miss First Nation winner Cerulean near Metro Tunnel construction sites at Franklin St and Scott Alley from January 23 until February 28.
The exhibition is presented by the Metro Tunnel Creative Program in collaboration with YIRRAMBOI and Midsumma festivals •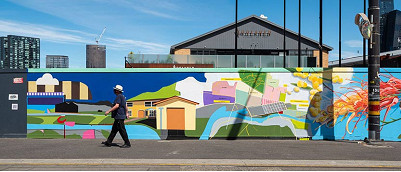 November 21st, 2023 - Adrian Doyle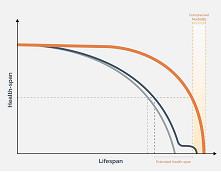 November 21st, 2023 - Susan Saunders

Subscribe
to
all
the
news
Like us on Facebook
Download the Latest Edition