2:22 - A Ghost Story: A real theatrical event "unlike any production in the world"
Kaylah Joelle Baker | 26th July, 2023
Supernatural thriller 2:22 - A Ghost Story is making its way to Melbourne's Her Majesty's Theatre after creating much buzz on London's West End and in Los Angeles.
Helping bring British writer Danny Robins' critically acclaimed, award-winning production to life from July 25 are esteemed performers Gemma Ward, Remy Hii, Daniel MacPherson, and Ruby Rose.
"We are thrilled with the stellar cast that has been assembled for 2:22 – A Ghost Story and delighted to provide Australian audiences an opportunity to see this group of iconic Australian performers up close and personal on-stage," Torben Brookman from Runway Entertainment said on behalf of the producers.
2:22 – A Ghost Story is a thrilling night out that is laugh-out-loud funny and nail-biting in equal doses. It's been a hit with audiences in London and LA, so we're pleased to be bringing it to Melbourne.
During the course of one evening, audiences will be transported into the lives of husband-and-wife Jenny and Sam, played by Gemma and Remy, as they come together for a dinner party with their friends Ben and Lauren, played by Ruby and Daniel.
During the seemingly normal night, the mood soon changes when Jenny's belief of a ghost being within the house leads the characters to question their relationships and beliefs, leading to boundaries being pushed and secrets spilled.
As a way to resolve the suspicions the group decides to stay up until 2:22am – the time at which Jenny had constantly been hearing the sounds.
Gemma and Remy told CBD News that they were both "delighted" to act within a genre that hadn't been previously well covered in theatre.
"It has certainly created a really big buzz overseas, and so when I came across it, I was not only thrilled to get involved in a genre like this – thriller bordering on horror – but I was so taken aback by how much humour there is in the script and how engaging the conversations are," Remy said.
"I think this is going to be a real theatrical event for Melbourne and it's going to be unlike almost anything in Australia right now, so definitely get your tickets."
Reiterating the cleverness of the writing, Gemma added it was the ending that "was the cincher for me".
For the Australian premiere of the cult global phenomenon, 2:22 - A Ghost Story will be set in Melbourne and directed by Matthew Dunster.
The spooky and adrenaline-filled production will also only be showing at Her Majesty's Theatre for a strictly limited season, opening on July 25 before wrapping up on August 20. •
For more information: 222aghoststory.com/australia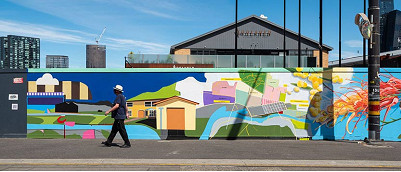 November 21st, 2023 - Adrian Doyle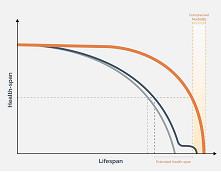 November 21st, 2023 - Susan Saunders

Subscribe
to
all
the
news
Like us on Facebook
Download the Latest Edition