A better balance on heritage
Evan Mulholland | 20th September, 2023
Recently, the City of Melbourne has been working with consultants to conduct a review of heritage protection in North Melbourne. The Planning Panel's report raises questions over where our priorities should lie.
When heritage reviews are handed over to paid heritage consultants, one suspects that to them nearly every building starts to look like it has heritage value. As the saying goes: "If all you have is a hammer, every problem looks like a nail".
This attitude is embodied in the Panel's report, with the expansion of existing overlays and the inclusion of places that many would find questionable – with equally questionable justifications.
One of the Panel's desires is to protect the Flemington Bridge Railway Station. This is despite none of the original complex remaining. It also makes it clear that concerns over accessibility, for example, bear no weight in the consideration of the station's heritage significance.
According to the Panel, the Flemington Bridge Railway Station is significant to the City of Melbourne because it "reflects concerted efforts and agitation by residents of the area in 1883-84 to have a railway station constructed after the [Coburg] line originally opened without a station at Flemington Bridge". The report also refers to later agitation for improved station facilities.
The irony is that heritage protecting this railway station would stifle the ability of our community to agitate for improved facilities. The community should be able to adapt the station to our needs, including improved usability, amenity, safety, accessibility and the like.
As YIMBY Melbourne has pointed out, public infrastructure ought to serve the public.
Another addition is a mundane 1970s brutalist office building in North Melbourne, formerly the Wes Lofts and Co office. If it weren't passed by unnoticed, many may find its aesthetics questionable at best. We should live with it forever, presumably.
And yet more irony comes in the form of Hotham Gardens, an unremarkable block of brick flats. Its significance comes from it being an example of urban renewable through affordable own-your-own flats, apparently. It's a shame that developing this land into a greater number of modern, affordable apartments will be made even more difficult – in the middle of a housing affordability crisis.
Our heritage stems from our history. It reflects the needs of our city and the community at the time these precincts and places were designed and developed. It tells their story.
We should fully support protecting examples of places that have outstanding heritage merit. However, in protecting our heritage, we cannot forget the purpose for which places exist in the first place – to serve a particular purpose to their owners, inhabitants, and the public.
To an extent there is an element of heritage in each place. There will be stories in relation to how it came about, who designed it, lived in it, how it featured in the cityscape and the like.
But we cannot find ourselves in a situation where paid heritage consultants endlessly justify ever-expanding protection. It diminishes the heritage protection of places with more significant heritage and limits the ability of our community to tell our story.
There are better ways of protecting our history and memories than denying our community the choice to tell our stories and to adapt the city to our needs – as did those that came before us.
If Melbourne is to continue to flourish, we must find a better balance between protecting our heritage enabling our city to adapt to our needs.
Evan Mulholland is the Liberal Member for the Northern Metropolitan Region •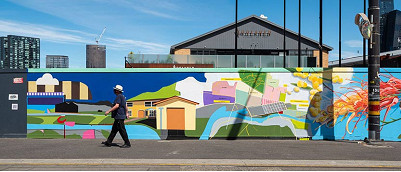 November 21st, 2023 - Adrian Doyle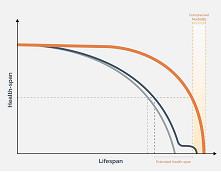 November 21st, 2023 - Susan Saunders

Subscribe
to
all
the
news
Like us on Facebook
Download the Latest Edition