A big summer ahead at The Kino
Jack Hayes | 24th November, 2021
With the world of motion picture in hibernation for the best part of two years, an influx of pent-up film is set to grace our screens in the coming months, shaping as a blockbuster summer ahead at Kino cinemas.
Calling Collins Place home for more than 30 years, The Kino has championed everything silver screen, whether it be its renowned arthouse and foreign language titles or cinematic heavy hitters like the James Bond franchise, since its opening night in 1987.
Now, in a post-lockdown world, The Kino is continuing its old ways with an action-packed schedule guaranteed to scratch even the most discerning movie buff's itch.
With the release of the latest instalment in Bond film franchise, No Time to Die, earmarking a return to cinema in Melbourne, The Kino founder and co-owner Frank Cox, said the film was just the tip of a very large iceberg of outstanding films to hit screens this summer.
"The response we have seen so far from Melburnians keen to get back into our newly refurbished cinemas has been wonderful," Mr Cox said.
"Once you are in our cinemas, research suggests it is the safest place to be if you are indoors. Our air gets turned over six times every hour, and although nothing is foolproof during a pandemic that is great confidence for our patrons, staff and wider public."
Mr Cox told CBD News one of the lasting assets throughout The Kino's lifetime had been his incredibly knowledgeable and eager to educate staff, many of whom are often studying film or the arts.
They will be there to welcome the highly anticipated release of Dune, a feature adaptation of Frank Herbert's science fiction novel, about the son of a noble family entrusted with the protection of the most valuable asset and most vital element in the galaxy.
The film features Timothée Chalamet, Rebecca Ferguson, Oscar Isaac and Josh Brolin, and will usher in the summer months with opening night on Thursday, December 2.
Spider-Man: No Way Home is next off the blocks, promising to provide something for the entire family.
The newest iteration in the long-running series features Tom Holland as Spider-Man.
Moviegoers will then be treated to the nostalgia driven return of The Matrix Resurrections, the long-awaited fourth film in the ground-breaking franchise that redefined a genre.
From visionary filmmaker Lana Wachowski the new film reunites original stars Keanu Reeves and Carrie-Anne Moss in the iconic roles they made famous, Neo and Trinity.
Mr Cox said his cinemas, as part of the Collins Place complex since its inception, was the perfect, secure and safe movie experience Melburnians had been craving for months.
"To complement a huge summer of new releases, we also have the 2021 Italian Film Festival currently running until December 12 and the Japanese Film Festival running until December 5," he said.
"Foreign films and festivals have long been a feature of The Kino, and we will continue to showcase the very best in foreign language film."
If visitors of The Kino were worried about exorbitant city parking prices, they, with the help of Collins Place, will put your worries at ease with free parking for the first two hours and the next four at $5/hr. •
For a full list of movies over the summer months visit palacecinemas.com.au/cinemas/the-kino. The Kino is located at 45 Collins St, Melbourne •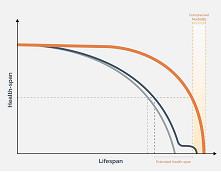 November 21st, 2023 - Susan Saunders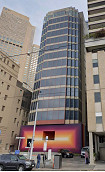 November 21st, 2023 - Barbara Francis & Rus Littleson

Subscribe
to
all
the
news
Like us on Facebook
Download the Latest Edition