A "big tick of approval": Independent review backs city's transport vision
By David Schout
An independent review of the City of Melbourne's 10-year transport plan has "vindicated" the council's pre-pandemic focus on public transport, pedestrians and cyclists to drive the city forward.
Seen as a key test of the "Transport Strategy 2030" — one of the council's most important policy documents in recent years — a Deloitte report reinforced that the city was moving in the right direction.
One councillor called it "massive vindication" for the policy.
In June, the council ordered an independent audit to ensure "ongoing efficacy" of its 10-year strategy after significant behavioural shifts during COVID-19.
The Transport Strategy 2030, released in 2019, has broadly prioritised pedestrians and cyclists while reducing the number of cars entering the CBD.
"We know that the way people travel into and around our city has changed in that [COVID] time," Lord Mayor Sally Capp said in June.
"We've seen usual behaviours altered … and I think it's worthwhile for us to look at current and future trends, look at evidence and data, and consider the way forward."
But, five months later, the Deloitte report largely backed the council's vision.
It concluded that public transport was not only the "most efficient way to move number numbers of people" into the CBD, but that an ongoing reluctance to use it would be a "key obstacle to recovery".
Crucially, it also backed plans, which are currently underway, to redistribute space in the CBD, granting more to both pedestrians (through footpath widening) and cyclists (via new dedicated lanes).
The report questioned the overall benefit of cars in the CBD.
It concluded that the high number (43 per cent) of motor vehicle 'through trips' — that is, cars that don't stop in the city — were found to "use road space but make no contribution to central city economic or social activity".
It flagged the introduction of a road pricing system that levied fees on drivers who don't stop in the CBD, as a way to ease this congestion.
Cr Capp said it was now abundantly clear that this was the city's biggest congestion issue.
"I note that the Deloitte review confirmed the conclusion of our transport strategy, that the largest factor contributing to congestion on our roadways is through-traffic; people travelling through the City of Melbourne without stopping to add any value at all," she said.
"That is highly frustrating and something we need to continue to address."
The council has already made moves to prevent through-traffic, including reducing speed limits on certain "little" streets from 40kmh to 20kmh while giving pedestrians right of way.
Another key takeaway from the independent report was a push for "demand-responsive parking", where on-street parking would shift based on activity levels.
Similar to ticketing for flights or events, where prices rise and fall based on demand, during the city's busiest times parking would cost more than the council's current $7 an hour flat fee, while during quiet times that figure would drop.
According to the report, this would ensure less time is spent "hunting" for a spot, while also ensuring businesses don't lose sales due to clogged bays.
Among a range of suggestions, the independent review recommended five pressing interventions within the next 12 months to assist post-pandemic city recovery:
To encourage flexible work hours to manage peak demand;
Implement real-time public transport tracking and capacity data to let users better manage their travel;
Investigate demand-responsive parking pricing;
Remove key physical touchpoints/barriers across the CBD; and
Re-allocate road and parking space for local activation
Shift away from cars continues
The report was vindication for the council and its bid to lessen the number of cars coming into the CBD, a form of transport it sees as space inefficient.
For years now, it has refuted the idea that only people who drive cars increase the economic value to the city.
However, when the independent review was announced in June, deputy transport chair and city activation lead Cr Roshena Campbell questioned whether the Deloitte report would find that the accelerated bicycle lane rollout was detrimental to the city.
"While I accept a lot of work has been done by this council on its transport strategy, in my view it may be the case that some of that work will be found to be inconsistent with what is necessary to support our city's recovery and at that point, if it is the case, decisions will need to be made," Cr Campbell said at the time.
Yet this did not eventuate.
In fact, the independent review called for "larger, more permanent" separated bike lanes.
A proposal to remove bike lanes as a way of increasing road and parking capacity was refuted in the report, scoring "low" in terms of how it would impact reactivation, and "moderate" in terms of its value for money.
While the report noted that car use had bounced back quickest after repeated Melbourne lockdowns, an expected rise in motor vehicle congestion as workers began returning to offices would then see numbers return to public transport or cycling.
The council received feedback from 868 people about new bicycle lanes constructed during the pandemic:
524 were supportive/very supportive
219 were unsupportive/very unsupportive
125 were neutral
The council said it had already made more than 60 adjustments to the bicycle lane rollout as a result of public feedback, something Cr Capp said was important.
"I hope our community take away from this experience that we are listening, that their feedback is important, and we do deliver," she said.
Full steam ahead for 2030 strategy
The independent report would have spelled relief for the council's transport planners, who had spent years developing the 2019 strategy that COVID then threatened.
Cr Rohan Leppert said the team should "take a bow".
"This is massive vindication for the policy that was written," he said.
"This independent report by Deloitte has shown that this is the strategy to take us forward post-COVID, just as it was the strategy to take us forward pre-COVID."
Cr Leppert said the council's transport mantra was to ease overcrowding, within the CBD in particular, in the most efficient way.
"It's about reducing congestion on our footpaths, it's reducing congestion where trams are stuck behind cars, it's reducing congestion where cars are doing "blockies" trying to find a car park that doesn't exist because of the way our parking settings work. So, removing congestion is at the core of what our transport strategy is about. For all modes — not just for one mode."
Underlining the difficultly of the task ahead, Cr Leppert said it would give key decision-makers at Town Hall confidence that their work is backed by key data and evidence.
"Nothing that we do in this space is easy, it's all challenging. The CBD is centre of a metropolis of 5.2 million people, and you can't "magic up" more space. But I'm more confident than ever, based on the independent analysis that's been presented to us that we can continue to make policy intervention with the confidence that we're helping the greatest number of people move as efficiently as possible."
The Lord Mayor underlined the overall importance of transport as the city emerges post-lockdown.
"[It] must be a key facilitator of our city recovery and effectiveness," she said. "It can't be a barrier." •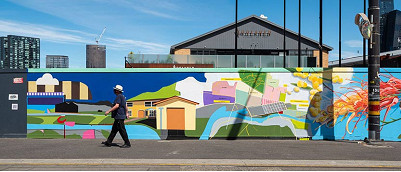 November 21st, 2023 - Adrian Doyle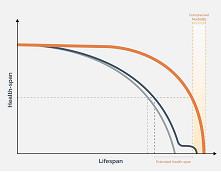 November 21st, 2023 - Susan Saunders

Subscribe
to
all
the
news
Like us on Facebook
Download the Latest Edition