A blockbuster summer ahead for Chinatown Melbourne
By Jack Hayes
As the city wakes from another COVID-19 induced slumber, the CBD's iconic Chinatown Precinct Association Inc. (CPA) is set to welcome locals and visitors in droves, with a jam-packed schedule of events and offers to end the year.
Spearheaded by CPA president, Danny Doon, and vice-president, Eng Lim, Chinatown will come alive with upgraded outdoor dining capacity and shelter, ornamental trusses covering Little Bourke St and a huge day of festivities in mid-December.
"We want to make sure we welcome back locals and visitors in a safe and sustainable way. Families, partners, from near or far, it's an incredibly exciting time to be a part of the Chinatown Melbourne precinct," Mr Doon said.
"Along with many events, we are continually working with the City of Melbourne to improve outdoor parklets for our traders, which will see awnings installed to protect their staff and diners."
"These covers will protect diners from the rain, wind or heat to a certain degree. With these parklets with shade covers, the restaurateurs will be able to serve more diners."
The awning covered parklets will be a first of its kind in the municipality and will be unique to Chinatown as part of a council trial.
According to Mr Doon, many of the traders in the precinct do not have the capacity for outdoor dining due to a lack of space or commercial viability and will hold off opening until further restrictions are eased.
With upwards of 25 outdoor dining parklets and freshly installed ornamental trusses stretching the three blocks from Spring St to Swanston St, Chinatown Melbourne will become a hive of activity and a driving force in the CBD's post-pandemic recovery.
During Melbourne's first day out of lockdown on October 22, the City of Melbourne's Pedestrian Counter System showed a peak increase of 1059 per cent compared to the four week average along Little Bourke St at 8pm, making Chinatown Melbourne the most visited section of the CBD.
While supporting its members' return to business will occupy much of the precinct's time in the coming months, the CPA has an enormous day of celebrations earmarked for Sunday, December 19.
The day will see a culmination of three events: the twice re-scheduled Mid-Autumn Festival 2021, a "welcome back to Chinatown Melbourne" special offer and a Chinese style Christmas all held at Chinatown Square on Cohen Place.
Festivities will begin at 11am and run to 7pm with post Mid-Autumn Festival lantern making starting proceedings, followed by stage and Lion Dancing performances.
As part of the welcome back to Chinatown Melbourne offer, attendees will be treated to complimentary barbecue pork buns and dumplings and encouraged to continue their day of culinary wonder by dining or shopping within the iconic cultural precinct.
Capping off a huge day of celebration for the precinct will be the Christmas in Chinatown Melbourne event with Christmas trees and memorabilia among traditional Chinese lanterns, sending out the festive season in style.
CPA vice-president Eng Lim said she welcomed the council's "yes" attitude which would see Chinatown Melbourne become one of the most active in the world.
"The Lord Mayor, Sally Capp and CEO, Justin Hanney, have been very supportive of us, along with rest of the council," Ms Lim said.
"I believe we will be the most successful Chinatown in world. If you look around, our restaurants have stuck it out, they are willing to give it a go."
"We will strive forward together. Supported by the council, our traders work will continue to work hard and are not frightened to have a go."
The CPA will also invite our regional Victorian compatriots to rediscover the distinctive flavours, sights, and passions of Chinatown Melbourne with a special offer travel voucher scheme.
Together with the City of Melbourne and the Victorian Government, CPA will launch the "Chinatown Melbourne Travel Voucher Scheme".
The scheme includes five $20 vouchers and value-added offers to meals at participating businesses for regional Victorians who book a minimum of two consecutive nights stay in a participating accommodation provider, between December 17 and 20.
Proof of regional residency is required, with dining vouchers provided upon check in at accommodation.
Along with a state-wide promotional approach, the CPA has been campaigning tirelessly for the return of international students.
"Melbourne needs students and tourists back, we know that, but without them it will be a long way back to pre-pandemic levels," Mr Doon said. "We have been lobbying to the council and the Victorian Government to push the Federal Government to get students back."
"It is looking like we will get 120 students returning each week throughout December." •
For more information, visit: chinatownmelbourne.com.au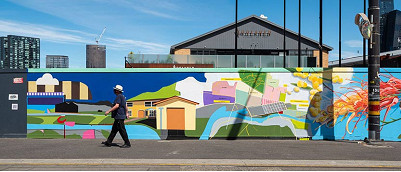 November 21st, 2023 - Adrian Doyle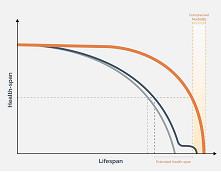 November 21st, 2023 - Susan Saunders

Subscribe
to
all
the
news
Like us on Facebook
Download the Latest Edition