A Christmas Carol's second Melbourne season set to "thrill audiences" at Comedy Theatre
Georgie Atkins | 21st November, 2023
Charles Dickens' classic, A Christmas Carol, has returned to Melbourne's Comedy Theatre for a second season following its hit run in 2022, with the show's new season extended to January 7, 2024 ahead of opening night on November 23.
The original production, conceived and directed by Matthew Warchus, has captivated audiences world-wide, winning five Tony Awards and featuring on the West End for more than seven seasons since first coming to the stage in 2017.
The Old Vic interpretation by Jack Thorne will see some of the best artists that Australian theatre has to offer come together alongside international star, Owen Teale (Game of Thrones), playing the lead role of Ebenezer Scrooge.
"He's one of the finest actors I've ever seen, he's remarkable – he's as good an actor as anyone will ever see," Grant Piro said, who plays the character of Fezziwig.
"Watching him rehearse is mesmerising and I feel very fortunate to be able to act on the stage with him, he's a really masterful actor and the audiences we've had so far (in preview) adore him."
Dickens' 1843 novella tells the tale of a miserable, old man who hates everything about Christmas.
He is visited by three spirits throughout the performance, "Christmas Past", "Christmas Present" and "Yet to Come", to help encourage Scrooge to change his life for the better.
While there are "dark and scary moments" to the story, Mr Piro insists it is a "family show" that will inspire compassion, kindness, and most importantly, Christmas spirit.
"It's not really like coming to see a play and it's not a musical, it's a very immersive night of entertainment," Mr Piro said. "I think the most astounding thing is how moving it is – one moment you could be laughing like a dragon and the next minute you're bawling your eyes out, not through sadness, but through Christmas joy."
Mr Piro said he was "desperate" to be a part of the cast for Melbourne's second season, as he was busy performing in Girl from the North Country during the show's first run.
"My family is very much a Christmas family," he said, describing his wife, Marina Prior, as the "queen of Christmas".
"Christmas time is really special in our family, and it's going to be even more special this year with A Christmas Carol."
Much like the "charitable" Dickens, A Christmas Carol is unique in the sense that each season, the show helps raise funds for a charity partner, with Scrooge himself collecting donations from the audience at the end of every performance.
"This year, we've chosen FareShare – a charity organisation that collects food, grows food, and makes meals for underprivileged and homeless people," Mr Piro told CBD News.
"That's kind of the whole spirit of the show, it's a very giving night – when you come and see the show, you know that you're contributing to something."
A Christmas Carol will run until January 7. •
christmascarolaustralia.com.au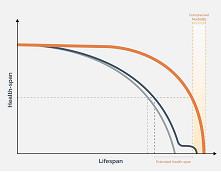 November 21st, 2023 - Susan Saunders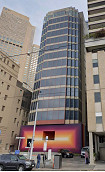 November 21st, 2023 - Barbara Francis & Rus Littleson

Subscribe
to
all
the
news
Like us on Facebook
Download the Latest Edition