A day in the life of a Greens MP staffer
By Jordy, Fern and Amy
If you've ever called, emailed, or popped into Ellen's office, there's a good chance you've spoken to one of us.
With Ellen on a short period of maternity leave, we thought we'd share a bit about what we do and what we can help you with.
An MP's day is almost as varied as it gets. When Ellen is not at the Victorian Parliament, fighting for climate, affordable housing, and integrity, she can often be found at community events, celebrating our community's diversity and connection; at local schools, learning about what needs to be fixed to give our kids the best possible education; and meeting with other MPs, councillors and community groups to achieve local wins.
Meanwhile, our small team is behind the scenes supporting Ellen and our community.
Jordy is our go-to person for support for residents. She knows all the ins and outs of getting local issues resolved.
"Every day is different – that's what I love about this job. You'll often find me on the phone with Ministers' advisors, the council, schools, local organisations, and residents. I do a lot of work with public housing residents on maintenance issues in their home or following up housing and transfer applications with the department to make sure people live in a house that is right for them. I also stay on top of local issues, regularly meeting with local community groups and supporting them however we can. For example, I'm currently working with artists and residents in the Nicholas Building to support their campaign to stay in the building which is being sold. I'm also working with staff at Docklands Primary School to help them get much-needed safety upgrades."
Fern is our policy expert. Her head is filled with information about renewable energy and threats to nature.
"Right now, I'm working on the Greens' climate and environment policies as we head toward a state election in November. This involves researching renewable energy technologies, like batteries and offshore wind farms, and working with stakeholders – such as environment groups, coal workers, and scientists – to ensure our policies reflect the changes we need to tackle the climate crisis. My job also involves meeting with local environment groups from right across Victoria. I love supporting these groups to get environmental issues raised in the State Parliament. It's so satisfying when these campaigns get great outcomes. Earlier this year, I was thrilled when East Gippsland residents stopped a giant mineral sands mine, which threatened local farms, rivers, and wildlife."
Amy makes sure all the great things Ellen does for our community are shared through Ellen's website, emails, and social media.
"My day could include going to parliament or community events with Ellen and taking photographs, preparing petition pages on local issues, pitching stories to local newspapers (like this one), sending emails to our supporters, and designing flyers, stickers or posters. Today I'm working on a plan to spread the word about the awesome climate initiatives that Ellen and Fern have been working hard on. Did you know that the Greens have a plan to help one million Victorian families get their homes off gas?"
Our team is always available to help local residents. If there is ever anything we can do to support you, please get in touch: [email protected]
Caption: Ellen's team, from left to right: Amy, Fern, Ellen and Jordy.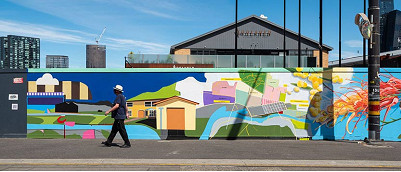 November 21st, 2023 - Adrian Doyle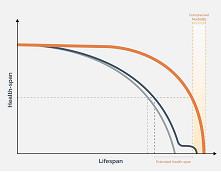 November 21st, 2023 - Susan Saunders

Subscribe
to
all
the
news
Like us on Facebook
Download the Latest Edition