A library with an artistic flair
Kaylah Joelle Baker | 23rd March, 2022
Following a series of pop-up libraries opening in and around the city, Little Collins Street's Express Book Bar is cementing itself as a place to creatively escape from the hustle and grind.
With reading booths and artworks situated at the back of the shop, the library not only entices people with their broad collection of best-selling books from business, health, food and fiction sub-sections, but invites readers to stay a while.
"Our Express Book Bar is designed especially for city workers and residents who are looking for a quick and easy way to pick up a great new read," Lord Mayor Sally Capp said.
Expecting the Express Book Bar to "only grow in popularity" once the hidden gem is discovered, the pop-up library is among a series that has been put in place to "welcome office workers back to Melbourne."
"We're encouraging city workers to pop by in their lunch break and make the most of the incredible facility right in the heart of the city," Cr Capp said.
Funded by both the City of Melbourne and the Victorian Government, the pop-up library is part of the $200 million city revitalisation fund – an initiative aimed at helping support the city's creative arts and culture sector.
The pop-up series already has a food-themed library in the Queen Victoria Market precinct, a child-centric space at Federation Square and a new writer's space on Lygon St.
But it is the Express Book Bar that is tapping into the highly artistic community of Melbourne through showcasing artistic work that is not typically shown in libraries.
A creative move that local Elsa Thorp and artist behind Nature Art, has found to be an exciting opportunity.
"I have always liked the idea of having my work on display and in more public spaces than an art gallery because not everyone is comfortable to go into an art gallery, so I found it really interesting that they had a nice space in the pop-up for it," she said.
Drawn to "textures and forms rather than colours" due to her background in fine art, and specifically black and white analogue photography, Ms Thorp is reinventing floristry as an art form with her botanical sculptures.
"A big influence of my botanical sculptures is the Japanese style of floristry called Ikebana, which is really about being quite minimal and focusing on every element and texture," she said.
"The little sculptures [at the pop-up library] also honour Japanese kenzan with the traditional stand the sculptures are on."
With plans to rotate her currently displayed work in the pop-up, Ms Thorp's work continues to provide library visitors with an opportunity to reflect on the everlasting beauty of nature and its "therapeutic benefits".
Alongside Nature Art by Elsa Thorp, Olive Grove Studio's screen-printed chopping boards and clay art jewellery from Studio Vincenza is also on display in the pop-up library.
Situated at 240 Little Collins St, Express Book Bar is found in Shop 5, a recently vacant Creative Space and is open Monday to Thursday 10am to 5pm and Friday 10am to 6pm.
The pop-up library is currently expected to remain in place until June 30 •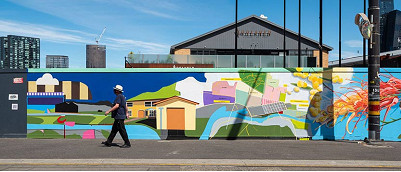 November 21st, 2023 - Adrian Doyle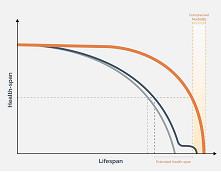 November 21st, 2023 - Susan Saunders

Subscribe
to
all
the
news
Like us on Facebook
Download the Latest Edition