A long-awaited Tuscany dream comes into fruition
Kaylah Joelle Baker | 27th July, 2022
Business owner of Tuscany Cafe, Sergio Lollini always dreamed of opening a coffee shop, so when a space in Queen Victoria Market became available he did not even hesitate to make it his.
Open for two months, Mr Lollini's dedication to authentically represent his home country in the country he now calls home is noticeable throughout the cafe and the pasta dishes.
"All the recipes are originally from Tuscany. I don't want to sell fake food, I want to sell original recipes," he said.
"We do an English breakfast though as an Italian style breakfast is hard because it is only an espresso and a croissant."
While bending the Italian rules to accommodate morning crowds that may want breakfast to go along with their coffee, Mr Lollini said his main goal for the cafe was to see people smile.
"I want to make it an enjoyable place where people don't just come in for coffee, cakes and pasta, but to also enjoy conversations," he said.
"People don't talk as much anymore and I want people to talk, have a laugh and be like family."
Creating a family environment is something Mr Lollini strives for among his staff as well because he believes if "you treat people like family they give more time and are happier".
This mindset was something Mr Lollini learnt from his old boss and dear friend Sisto Malaspina at Pellegrini's Espresso Bar where he worked for eight years.
Mr Malaspina was a well-respected and loved man at the espresso bar and within the city community, and he opened his arms to Mr Lollini and helped him create a life for himself in Melbourne.
Before his tragic passing in 2018 where he was killed in an attack on Bourke St, Mr Lollini had "promised" Mr Malaspina he would open a shop of his own.
"Pellegrini was like a family and I was so close to Sisto. He was like my father, and he had a very good heart," Mr Lollini said.
"When I feed people at Tuscany Cafe, I do it for him."
Understanding the importance of community through the example of his previous workplace, Mr Lollini is already focused on creating relationships within the close knit QVM community.
"I always want to use the best quality because it is easier to cook with better quality and the results are better," Mr Lollini said.
"Queen Victoria Market has fresh vegetables and fruit, and I like to help people with their business while also using local produce. The community feels like my small town and when I go in everyone is like, 'ciao, ciao'."
As business continues to grow, Mr Lollini is also hopeful their team will too.
Looking into possibly extending the cafe's hours to open into the night, he is on the lookout for more staff and another chef to work alongside the current chef who also came from Pellegrini's Espresso Bar. •
Tuscany Cafe can be found at 133-135 Victoria St or on Instagram @tuscany_coffee_bar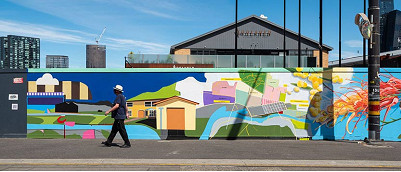 November 21st, 2023 - Adrian Doyle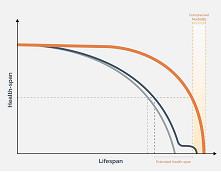 November 21st, 2023 - Susan Saunders

Subscribe
to
all
the
news
Like us on Facebook
Download the Latest Edition