A masterclass in boutique architecture
By Jack Hayes
Our CBD is full of awe-inspiring architecture.
From the State Library of Victoria or the GPO to the Manchester Unity building; pieces of engineering marvel, in some cases dating back 150 years, continue to stand the test of time.
This design excellence, however, is not limited to the civic realm.
With converted apartment buildings such as Leicester House at 8 Bligh Place, and The Georges Buildings at 180 Collins St leading the way, Melbourne is littered with masterpieces of residential real estate.
You'll have a hard time searching these prized properties without finding Gina Donazzan's name etched into its history.
As an expert of more than 20 years in Melbourne's boutique property market, now operating under the banner of Donazzan Boutique Property, Ms Donazzan's encyclopaedic knowledge of these high-end properties and what makes them great, is what separates her from competitors.
Leicester House
"Leicester House is just a fantastic example low-density architecture. You have so many apartments with the original brick arches, reinforced by beautiful red brick and high concrete ceilings," Ms Donazzan said.
"Because each apartment has been fitted differently, there are no two apartments the same. You'll often find a cookie cutter approach with development in the central city. Leicester House, like many of the properties I work with, are unique pieces of outstanding architecture which will never be replicated again."
"That is the beauty of what I do. Whether it be a one-bedroom tucked away, or a whole floor penthouse, they are all individual."
Of the 20 apartments in Leicester House, Ms Donazzan has sold 15. As for The Georges Apartments, her total stands at 17, while she has sold 18 apartments in the prized Dovers Building at 7 Drewery Lane.
These are just a few examples of Ms Donazzan's portfolio of boutique sales, but the true illustration in these numbers lays in her client's willingness and trust for her continued record of outstanding service.
"I'm very blessed to be working with these unique properties, but it is about the people behind these homes and the trust they place in me," Ms Donazzan said.
"I have a client, whom I would consider a friend now, who bought a lovely warehouse style apartment on the Spring St end of Flinders Lane from me 20 years ago."
"She moved into the country but had this property as her Melbourne base for several years, but recently decided she wanted to sell the property. As she lives a number of hours away, she put all her faith in me to do what needed to be done to bring the best out of the property."
"We listed it and four days later it was sold. She wrote me a fabulous review saying that my commitment and service was exactly the same 20 years later."
Dovers Building
According to Ms Donazzan, her team wasn't interested in listing 30 to 40 properties, her drive was to remain consistent with her brand, list only genuinely unique homes and provide her clients with a consistently personal and tailored approach to selling their properties.
With the slow easing of restrictions coming as welcomed relief, Ms Donazzan and her team have their eyes set on maintaining their hold on Melbourne's boutique property market.
"As an industry, we have proven that we know how to do this, and do it well, but we can't expect our clients to be happy with online inspections. We can't wait to welcome clients back in a meaningful way," Ms Donazzan said.
"Just like when you buy a car, yes you sit in it and go for a test drive, but you need the person that knows the vehicle inside out and can show you the little details you may not be looking for. That is how we work as agents." •
Caption 1: Gina Donazzan (left) and executive assistant, Suzie Inglis (right).
Caption 2: Leicester House, 8 Bligh Pl.
Caption 3: Dovers Building, 7 Drewery Ln.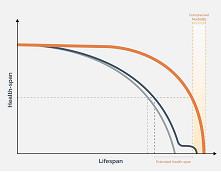 November 21st, 2023 - Susan Saunders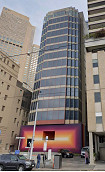 November 21st, 2023 - Barbara Francis & Rus Littleson

Subscribe
to
all
the
news
Like us on Facebook
Download the Latest Edition