A new chapter unfolds for Mary Martin Bookshop at QVM
Georgie Atkins | 20th September, 2023
After quitting her job as a professor of medical research, Jaye Chin-Dusting "couldn't resist" taking over the former City of Melbourne Visitor Hub at Queen Victoria Market (QVM) to expand the Mary Martin Bookshop.
One of Australia's first female booksellers, Mary Martin opened her first store in Adelaide in 1945. After discovering a love for Indian culture and eventually moving overseas, the "fairly unusual woman" passed on the space to literary figure Max Harris, before Ms Chin-Dusting took over in 2016.
"She was ahead of her time," Ms Chin-Dusting said. "She never got married, she loved books, opened book shops, and then went over to India and lived in an ashram."
Mary Martin's love of all things literature is a legacy that Ms Chin-Dusting has not only stayed true to, but wholeheartedly embraced in her expansion of the business.
"I've got three book shops, but just between you and me, the QVM shop is my favourite", Ms Chin-Dusting told CBD News.
Ms Chin-Dusting's stores in Southbank, Port Melbourne and most recently at QVM, offer a diverse range of books and gifts across the stores, catering to every kind of shopper.
"You'll find that 70 per cent of the stock overlaps between the three shops, but the other 30 per cent are quite targeted to the locality of the shops," she said.
"We also have a very large inventory targeted towards the impulse buyer; those who are just browsing and then spot something that they never knew they wanted, but suddenly realise they've always wanted it."
Ms Chin-Dusting describes the community of traders at QVM as "wonderful" neighbours to her unique space.
"The friendships I've made here have ranged from quite tight, professional connections, right to true friendships I think."
"I've made some really good friends here, which is why I am personally almost always here."
But Mary Martin Bookshop has more to offer shoppers than just retail, with bookings now open for their latest children's story time event themed to a teddy bears' picnic.
"We'll have it on the verandah, out in the sun with cushions, and the author will read their story to the kids," she said. "I think it's a very happy place for children here."
For older booklovers, the store is also offering adult mystery nights where participants will find a drink and a mystery book waiting for them at a secret location, ready to enjoy among a group of like-minded readers.
Mary Martin Bookshop is far from any ordinary book shop, with books and service personalised to each shopper to create a truly novel experience.
"Because it's an independent book shop, the staff and I are very much book-lovers," Ms Chin-Dusting said. "I think you'll find that a lot of us know the books really well, and we love talking to people about books."
QVM's Mary Martin Bookshop is located along String Bean Alley and is open Thursday to Sunday from 9am.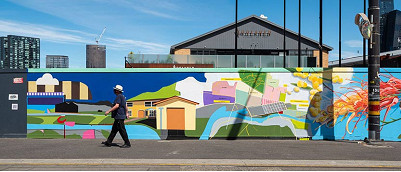 November 21st, 2023 - Adrian Doyle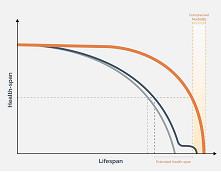 November 21st, 2023 - Susan Saunders

Subscribe
to
all
the
news
Like us on Facebook
Download the Latest Edition