A night out on St Pat's
Rhonda Dredge | 19th March, 2023
The CBD was swamped by revellers on St Patrick's Day dressed in traditional green hats and cloaks, but locals weren't complaining.
Beate Tierney was in her zebra stripes and hoofing it at the Georges bar with a hundred close friends.
The stylist from Drewery Lane was letting off a bit of steam with the Shady Ladies.
"There are a lot of dynamic women here," she said, and with a few footballers' wives in the mix they know how to kick goals for charity.
"The Shady Ladies is a foundation to support motor neurone disease. A group of girls has been attending for five years," she said.
They'd just sat through a lunch at $190 a head to raise money and awareness for motor neurone disease.
You could have heard a pin drop. There was a lot of sadness in the room and we're now putting their best foot forward at an after party.
Beate is single and loves living in the CBD. She can't help comparing her experiences here to those in Manhattan and the famous TV series Sex in the City.
Sarah Jessica Parker, the star of the show, wraps up each episode with a column on the dangers of dating.
"I'm married to myself," Beate quipped in Manhattan patter. She has a ring on each hand to prove it.
She once lived in Manhattan, knows Sarah through the film and TV industry and, like her mentor, is writing about her experiences.
"I'd rather live here than in Manhattan any day of the week," Beate says. "I feel safe here. New York was scary. All the petty crimes. The police have been defunded."
The former Californian said she had given up dating. "I have an EL [exclusive lover]. An Englishman."
Before that she married an Aussie, then a second one and changed continents, giving her plenty of material for an autobiography.
"I don't think Australians have faced a lot of adversity, no war, poverty or financial hardship," she said.
She says that there is an air of complacency here and that being a city girl forces you to be a "smooth operator".
Captions: Beate Tierney at Georges bar in Collins St, revellers lining up at The Drunken Poet and top hats at the Royal Standard.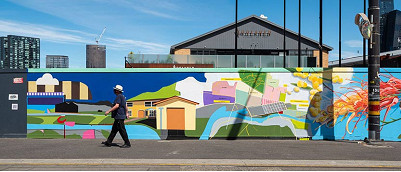 November 21st, 2023 - Adrian Doyle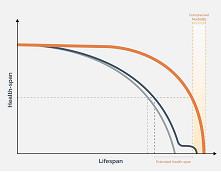 November 21st, 2023 - Susan Saunders

Subscribe
to
all
the
news
Like us on Facebook
Download the Latest Edition