A pairing like no other
Jack Hayes | 20th September, 2023
Finding Pearl Chablis and Oyster bar isn't a case of blink, and you'll miss it (because you'll need to do more searching than that).
It's a case of wading through the hustle and bustle of the CBD's centre, taking an escalator up to the second floor of a busy shopping centre, and stepping inside a venue that can only be described as an ode to one of the culinary world's greatest matches: oysters and Chablis.
In the world of wine, Chablis sits above all others, suspended in a constant state of viticultural rare air.
Hailing from Burgundy's northernmost appellation in France's central east, Chablis is considered the holy grail of white wine, produced entirely from a grape with a chequered history, chardonnay.
After opening in early 2022, Pearl's devotion to one of wine's "noble" grapes has just undergone a complete revamp with a "new team, new menu, new experience and new philosophy."
Lead by executive chef Claude Gorjux, head chefs Hunter Tacuyan and Max Doucet, alongside guest sommelier Luke Campbell, the new Pearl breaks down the barriers of traditional guest experiences, creating a venue where every table is a chef's table, and every dish is served by the chefs themselves.
"The space at Pearl is intimate and opulent and now the menu and experience match perfectly," Gorjux said.
"As a chef, I'm excited to have a close connection with every guest. Diners will get to see first-hand what's happening in the kitchen, right before their eyes – it's going to be a mix of excitement and a bit of nervousness, but it's all part of the fun."
The new menu is an intersection of modern Australian ingredients and French technique, with Chablis and oysters playing their naturally starring roles.
Pearl's signature dish, aptly named, The Pearl, consists of smoked Paspaley pearl oyster meat, Rock oyster, old vine Chablis, cauliflower and beurre blanc.
Along with new dishes to excite the menu is the 72-hour slow-cooked Yumbah Green Lip Abalone, served with a melange of forbidden black rice, cooked barley, speck lardons and finished tableside with a warm pork and chicken consomme infused with lemongrass and shitake.
There is also Alaskan king crab combined with jalapeno, finger lime and dashi, and topped with a golgappa that diners smash through to reveal an oyster cream, and to end, a sunchoke caramel, caviar, and chocolate tart.
"Pearl has undergone a complete transformation. With our executive chef leading the way, we have assembled an exceptional new team," owner Jeremy Schinck said.
"Pearl has transcended the boundaries of being just a restaurant; it has evolved into an immersive experience orchestrated harmoniously by our chef and sommelier. Our vision encompasses a world-class fusion of extraordinary cuisine, exquisite French wines, and impeccable service."
"To achieve this level of service, we have changed our operating model, transitioning to a four-day week to ensure that all our chefs are present during every service, personally delivering the culinary masterpieces they have crafted."
"In Melbourne, if not all of Australia, there is simply no other place where you can indulge in the unparalleled combination of French wines and premium ingredients showcased in our tasting menu, priced at a remarkable $125 per person, with an additional $95 per person for matching wine."
Pearl has also been honoured as the only wine bar outside of Paris endorsed by the Burgundy Wine Board for its exceptional offerings in Chablis, and awarded a coveted Wine Spectator, Best of Award of Excellence for its wine list. •
For more information: pearloyster.co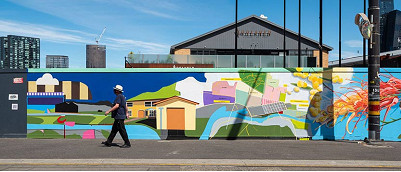 November 21st, 2023 - Adrian Doyle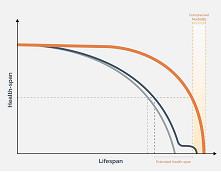 November 21st, 2023 - Susan Saunders

Subscribe
to
all
the
news
Like us on Facebook
Download the Latest Edition