A Royal opening for Melbourne's new retail icon
Jack Hayes | 21st June, 2023
When you walk into the Royal Arcade, you are stepping back in time.
There you are, in the past when, and where, artisan was at its height, with its iconic black and white tiled floor, wrought iron trusses, bow windowed shop fronts, and of course, the mythical figures of Gog and Magog. It's hard to imagine a place more quintessentially Melbourne than the Royal Arcade.
Championing that devotion to bespoke, handmade craftwork is the Royal Arcade's newest trader, Paper Republic – a store that returns to an era where beautiful things endure.
Paper Republic sources high-quality artisan creations from around the globe, accompanied by a strong focus on Australian designed and manufactured products.
Following the huge success of its Camberwell location, and the introduction of an online store, Paper Republic founder, Tim Hampton, decided on Royal Arcade as the perfect setting to bring its brand and extensive range of products to the inner city.
"While Paper Republic supports Australian artists and Australian-made items, we also travel overseas to source beautiful product made in the UK, Europe and North America and we bring this product back with a lot of it being proudly unique to Paper Republic in Australia," Mr Hampton said.
"Our business expanded in 2020 when we established an online store which saw a large number of customers from all over Australia and internationally able to source our product online and have it shipped direct to their door."
"Opening in April this year we have already seen large numbers of local residents, office workers plus interstate and overseas tourists coming to our store to buy unique and interesting greeting cards, stationery, journals and small gifts."
With exclusive access to internationally renowned products like Bomo Art decorative wraps, photo albums and greeting cards, all hand made in Budapest, Hungary, or Dumomo leather journals from Milan, Italy, Paper Republic is the kind of store where you can do your entire Christmas shop in one location.
Alongside the broad range of international products sit a variety of locally sourced products supporting local artists and producers like Blue Island Press and Jeremy Boot cards and calendars, Bespoke letterpress and stationery and La La Land cards and gifts.
Paper Republic marketing coordinator, Courtney Oehms, told CBD News it had been incredible to see the response from locals and visitors in just a few months, and she looked forward to bringing more "truly unique products to a truly unique location".
"There are plenty of gift shops in Melbourne, but there aren't many that do what we do; from our iconography and artist unique images to our range of exclusively sourced products like wax seals and calligraphy sets, it's a pretty magical place to shop," she said.
"We have taken all of our favourite and most exceptional products from our Camberwell store and brought them to the Royal Arcade."
"Our large selection of stationery, boutique greeting cards, journals, calligraphy sets, origami paper and giftware makes, mean that we are a one stop shop for both locals and a traveller's paradise." •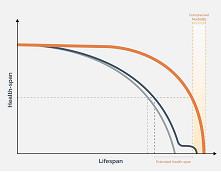 November 21st, 2023 - Susan Saunders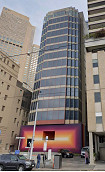 November 21st, 2023 - Barbara Francis & Rus Littleson

Subscribe
to
all
the
news
Like us on Facebook
Download the Latest Edition