A win for Victorians and a plan to get one million homes off gas!
By Dr Samantha Ratnam
MLC for the Northern Metropolitan Region
[email protected]
Hello! I'm Samantha, your Greens MP in the Victorian upper house representing the Northern Metropolitan region. I'm very happy to share that your local state MP for Melbourne, Ellen, has welcomed beautiful baby Luca into the family. Ellen is taking a short period of maternity leave but her staff, and mine, are here to help.
While Ellen is enjoying this precious time with her new baby, I wanted to share with you a very exciting climate win for Victoria on an issue Ellen and the Greens have been working hard to tackle – getting our state off gas!
As we know, gas is a major contributor to the climate crisis. It actually makes up 17 per cent of Victoria's emissions, and it's getting more and more expensive. Research has also shown just how bad gas is for our respiratory health, causing around 12 per cent of childhood asthma.
Yet Victoria's current planning laws require all new homes to be connected to gas, something that really makes no sense. Back in March, Ellen asked the Planning Minister to change these laws to make it easier for new homes to be all-electric and save home-owners from having to transition them down the track.
Unfortunately, the Planning Minister said no and denied this was a substantial issue.
In response to this disappointing response from the government, the Victorian Greens brought a Bill to Parliament that would not only allow homes to be free from gas connections immediately, but also ban all new gas connections from 2025.
Within two weeks of us bringing this Bill to parliament, the Victorian Labor Government announced that it would stop new homes from being required to connect to gas.
This is a small win, but it's an important one. And it goes to show the power your Greens MPs can have in parliament in pushing the government further and faster to get off gas and tackle the climate crisis.
But we won't be stopping here! Victoria still has a lot of work to do to become gas-free and this will be a key issue for The Greens in the lead up to the November election.
I'm excited to share that we've announced our detailed plan for a gas-free Victoria, which includes incentives to help 1 million homes get off gas, banning new gas connections from 2025, and stopping all new gas projects – including gas drilling near the 12 Apostles.
You can find out more about our plan to get Victoria off gas here: greens.org.au/vic/gas-free
None of this would be possible without the dedication of your local MP, Ellen Sandell, who has been fighting for climate action since she very first stepped into parliament (and long before).
Ellen's office is open as normal. If there's anything you need help with, please get in touch with Ellen's wonderful team at [email protected].
Caption: Greens MPs Ellen Sandell (left) and Dr Samantha Ratnam (right) outside the Victorian Parliament.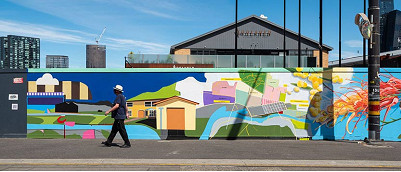 November 21st, 2023 - Adrian Doyle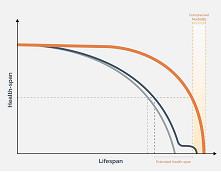 November 21st, 2023 - Susan Saunders

Subscribe
to
all
the
news
Like us on Facebook
Download the Latest Edition