Aiming for a cleaner well-presented city   
Susan Saunders | 27th April, 2022
The City of Melbourne (CoM) is asking people to report graffiti and waste by scanning the QR code on bins. This is an excellent idea but more needs to be done to help bring the city up to standard.
The photos in this article tell the story. What more can be done to spruce up our city? In places it looks like a slum. In other places, there are buildings where imagination and new initiatives following COVID have made the city look sparkling and inviting. Such areas contribute to helping bring people back to the city which helps restore prosperity.
Residents understand that the police (and the CoM?) have the power to issue fines for littering. We also believe that these fines can be up to $400 per incident. However, while there is mention of fines on the CoM website, searching did not reveal what they were, only where to make your payment!
There is little evidence of graffiti removal being successful. For example, the walls along the Batman Avenue bridge near Birrarung Marr are full of graffiti. Not a good look for people driving or walking into the city centre.
Here are some ideas for improvement:
CoM and state government to come up with a catchy litter-free campaign with signs spread across the CBD;
Signs should let people know that fines apply for littering including dropping cigarette butts;
Publish prominently the dollar value of the fines that apply;
Business groups, CoM and possibly police to encourage businesses to clean up the area outside their premises if located on the street;
Residents to liberally use the QR Code system and/or the Snap, Send, Solve app to report littering, rubbish collection and the need for street cleaning;
Accelerate the use of larger shared rubbish disposal systems, garbage compactors and recycling hubs in laneways;
Continue the graffiti clean-up blitz over an extended period;
Empty bins more frequently; and
CoM to organise community clean-up campaigns to collect litter and to clean poorly maintained pavement areas.
Next event – Meet the Candidates for Melbourne
Following on from the enormous success of Residents 3000's April event – Marketplace (pictured above), attended by close to 120 people, the next event "Meet the Candidates" will be held on Thursday, May 19, 6pm at the Kelvin Club. Please refer to our website (residents3000.com.au) or our Facebook page for details closer to the event.
The Neighbourhood Marketplace event, held on April 7 at the Kelvin Club was a resounding success, with the City of Melbourne, Victoria Police, precinct groups, local businesses and services and other community groups all in attendance. Thank you to everyone who came and supported •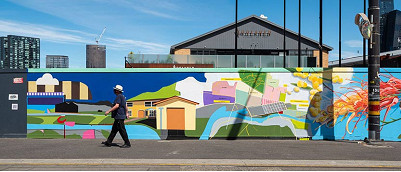 November 21st, 2023 - Adrian Doyle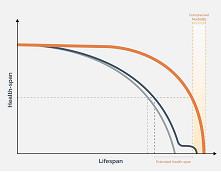 November 21st, 2023 - Susan Saunders

Subscribe
to
all
the
news
Like us on Facebook
Download the Latest Edition