An afternoon concert in Little Bourke St in the 1880s
Dr Cheryl Griffin | 23rd August, 2023
Seven bandsmen, dressed in flat caps and uniforms, perform outside a substantial bluestone building, believed to be the premises of R Goldsbrough & Co, wool and grain agents, a company that had large grain and produce stores around the city.
This was the firm's tallow store in Little Bourke St. Its entrance is protected by large wrought iron gates attached to substantial columns and in the heavily barred window is a sign for a company that appears to be "Binder Twine Oils & Co", suggesting that at least one other company may have rented space in the building or was selling products from the store.
The musicians stand in the bluestone gutter and on the edge of the pavement to perform. The shadows suggest it is afternoon. The photographer is facing south towards the store which was located on the south side of the street on the corner of Goldsbrough Lane, then known as Fulton Lane. It seems this was not a posed photograph.
Several men walk across the scene, one dressed in workman's clothes. The bandsmen are rather shabbily dressed, wearing work trousers, with shoes unpolished and it is not hard to believe that they are performing during their lunch break and have hastily donned their band jackets and caps in order to head outside to play.
Perhaps they are on the Goldsbrough staff? We will never know and tantalisingly, the clue that is there – the writing on the badges of their caps – is indecipherable.
There are no crowds here, unless they are standing behind the photographer, so the men may well be performing for themselves alone.
What would motivate them to perform? And what repertoire were they playing that day? We can only guess. Did they play hymns, such as those of the American religious revivalists Sankey and Moody?
The songs of Stephen Foster were popular, so maybe Beautiful Dreamer or Jeanie with the light brown hair? Waltzes, polkas and other dance music may have echoed down Little Bourke St. Or perhaps a selection of tunes from Gilbert and Sullivan's latest hit operetta Mikado?
This is a tantalising look at street performance in the CBD at a time when the 1880s land boom was in full swing, businesses were booming and a glamorous, swaggering "Marvellous Melbourne" was in evidence on streets such as Collins and Bourke. Yet tucked away on a one of the "Little" streets is a much more modest scene, one reminding us that Melbourne could only be "Marvellous" through the efforts of its workmen, such as those you see here.
I suppose the question we have to ask ourselves is how "Marvellous" was Melbourne for them? •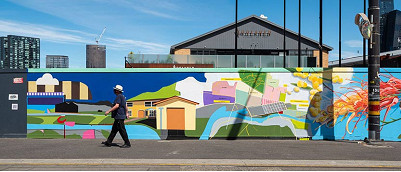 November 21st, 2023 - Adrian Doyle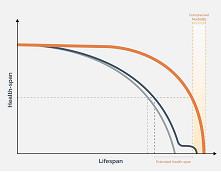 November 21st, 2023 - Susan Saunders

Subscribe
to
all
the
news
Like us on Facebook
Download the Latest Edition