Are you bothered by noise?
Susan Saunders | 27th July, 2022
You live in the city? It can be a noisy place, but there are ways to cope.
The city buzzes with life. It is noisy but it is an active, alive noise. It is people doing things. Travelling on trams, digging up the road, constructing a building, fighting a fire, saving a life …
This is good noise. The noise of living. But there is bad noise as well. The disco that runs until 3am playing loud music so that you cannot sleep. There are loud motor bikes that tear up and down the streets at night disturbing the neighbourhood. Then there are the buskers who use amplification and sometimes play until quite late into the night.
There are noisy people in the streets. Happy noises of people laughing, fooling about, having fun. Nasty noise where people are angry, drunk possibly and maybe aggressive. Residents and visitors don't want that noise!
The Environmental Protection Authority's (EPA) website has excellent information about noise, explaining the laws that are in place, making it and offence to cause unreasonable noise depending on its volume, intensity, duration, and time of day. Too much noise can reduce people's quality of life as it causes stress and sometimes severely affects sleep – vital for good health.
The City of Melbourne provides information and noise reporting from its website, in the "Residents > Home, neighbourhood and streets" section. There is a long list of noise types such as barking dogs, waste collection and street cleaning, busking, construction works to name a few.
What can we do to mitigate noise?
There are many things that you can do. The EPA explains the avenues available in its many documents. Raise the issue with your neighbour, business or whoever is causing the noise, contact the City of Melbourne or Victoria Police (dial 000 at night). Often the person making the noise isn't aware that they're causing a problem and will quickly fix the situation.
Another approach is to protect your apartment. In the past it has not been the custom to install double glazing that has the effect of reducing background noise as well as providing insulation from cold weather. It is possible to install retrofitted double glazing, however. There are two types. One uses polycarbonate glazing attached to the inside of your window with magnets. The other uses glass that is also fitted to the inside of the window. Both methods cut down noise appreciably and reduce the need for air conditioning.
It is also possible to measure the noise level on your phone. There are several apps available for this purpose. When noise inside your apartment is greater than 75 decibels, rest assured, that is noisy and unreasonable!
Where taverns are licensed for live and/or DJ music, the low frequency (bass) noise generated is difficult to measure but can disturb many residents with the vibration and repetitive sound. This is a modern problem that the licensing authorities need to take into consideration. Double glazing is not always sufficient to block low frequency sound. Such venues should have adequate sound proofing. Reporting your concerns usually results in investigation and solutions found.
There have been many studies concerning the quite serious effects that low frequency noise have on human health. If interested, you can download a review of literature from 2016-19 about the topic by scanning the QR below:
Most owners' corporations have rules in place to ensure noise inside apartments is minimised. Floorboards are required to have sound insulation underneath. In new buildings walls should be properly insulated from sound transmission. Older buildings with thick brick or stone walls have good natural sound protection.
Authorities put laws and rules in place, but it is up to the residents of the city to make sure that those policies are enforced. Residents expect as a basic living requirement to have quiet, peaceful, enjoyment of their environment.
Unless we take the effort to follow through on unacceptable noise issues, then standards will inevitably fall and "less than ideal" will prevail.
Residents 3000's next Forum 3000 event
Since October last year, the City of Melbourne has been seeking community views through its Participate 3000 website. The council's CBD community liaison officer Michelle James will report on its findings, the Future Melbourne Committee Meeting (June 14) response and will introduce the new "Neighbourhood Portal" designed to allow community to better connect with the council.
In addition, Donna Portis and her team responsible for the council's waste and recycling services will talk about the latest initiatives to improve waste management in the city. There will no doubt be many questions about this important function within the densely populated CBD.
The forum will take place at 6pm on August 4 at the Kelvin Club. •
Details to be posted on our website resident3000.com.au and by email.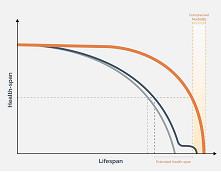 November 21st, 2023 - Susan Saunders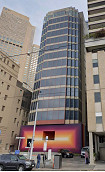 November 21st, 2023 - Barbara Francis & Rus Littleson

Subscribe
to
all
the
news
Like us on Facebook
Download the Latest Edition